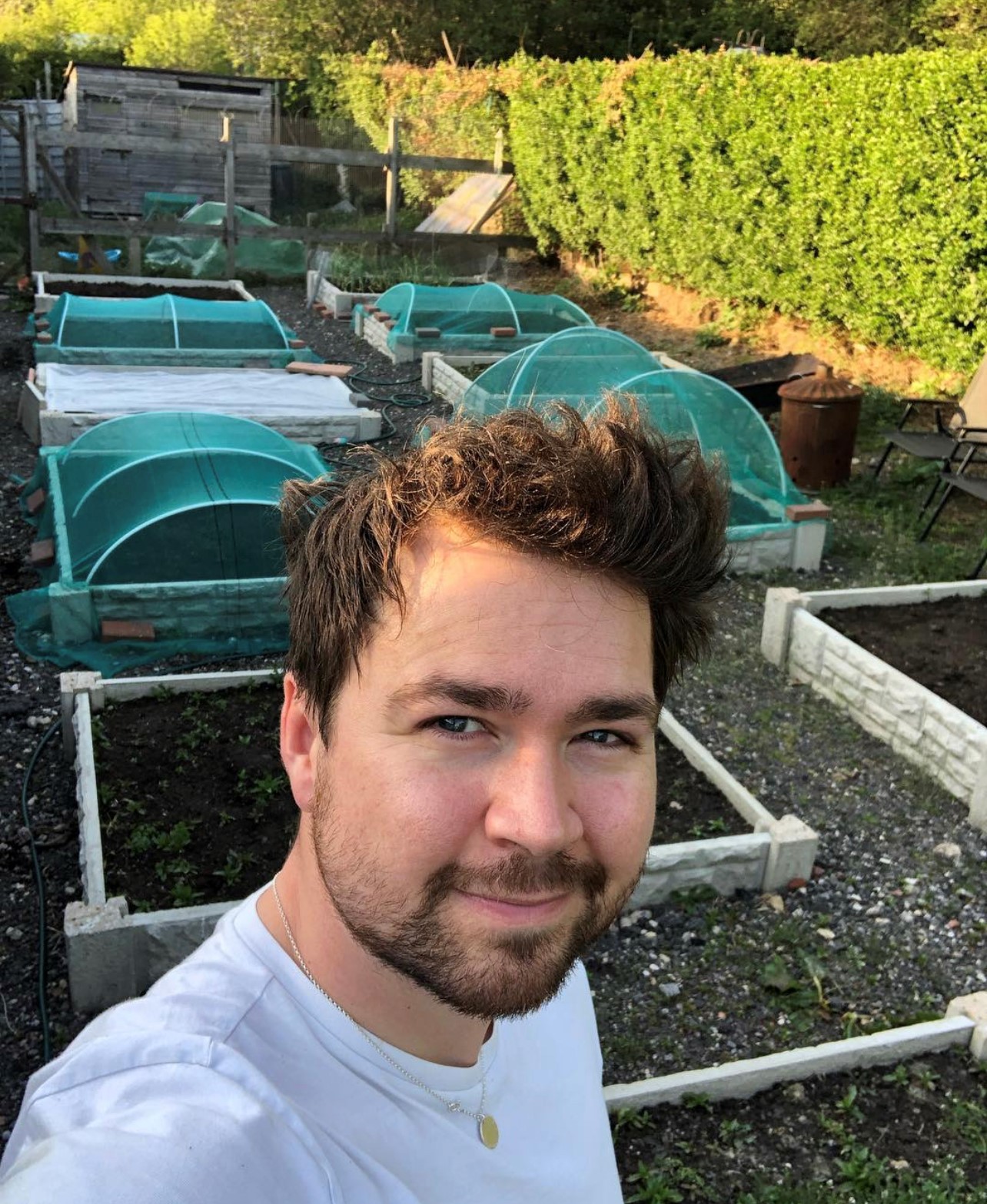 Sam Nixon's Blog: How to grow courgettes
Sam Nixon's Blog: How to grow Courgettes
Our ambassador, Celebrity Masterchef finalist and green-thumbed home grower, Sam Nixon, has put together a blog about growing courgettes for anybody who is looking to expand their home-growing horizons.
Today has kinda been the perfect day for me. It's Easter Monday as I write this and although it's been really quite cold the sun has shone all day. The kids have played nicely, me and the wife have pottered in the garden and the smell of the roast chicken in the oven has filled the house. We've shared some wine (not the kids) and I've managed to sow my courgette seeds which is what I'm here to talk about.
Now before I go any further I should say that I am no expert when it comes to gardening but I have planted and harvested my own fruit and vegetables from my allotment for the past 4 years. I have learnt a lot in those 4 years probably most importantly is….never grow 5 courgette plants….
…you really don't need that many courgettes in your life. But this is also the reason I have chosen to write about sowing your own courgette seeds. In my opinion they are the perfect plant if you are a first time grower. Purely because the amount of courgettes you can get from just one seed is so rewarding and it's incredibly easy.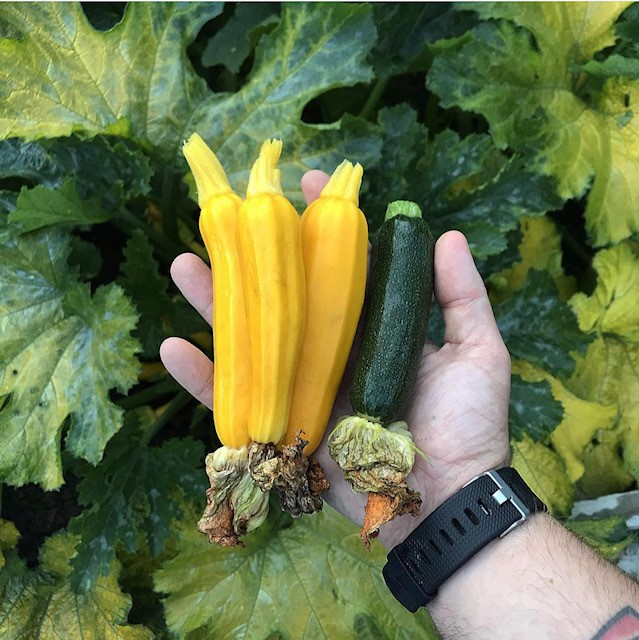 Get yourself a small plant pot, you could even use an old yogurt pot if you want. Just make sure there're holes in the bottom for drainage. Fill your pot with some multi purpose compost. Using your finger just put a shallow hole in the centre of the compost. Now put one courgette seed into the hole and then sprinkle over a little more compost to cover and gently push the compost on top of the seed so they can make good contact with each other after all this is the start of a beautiful relationship.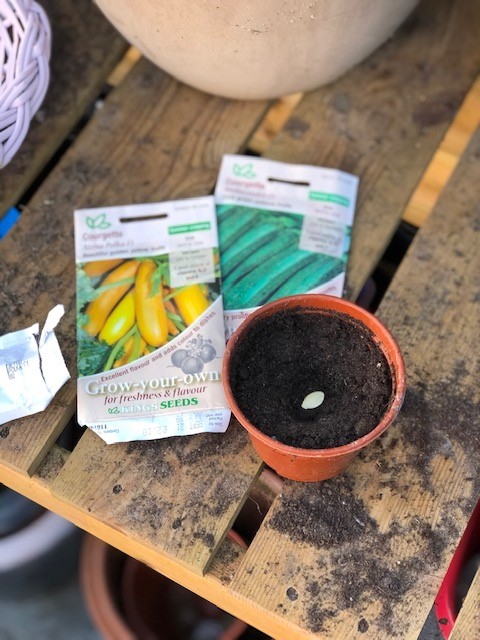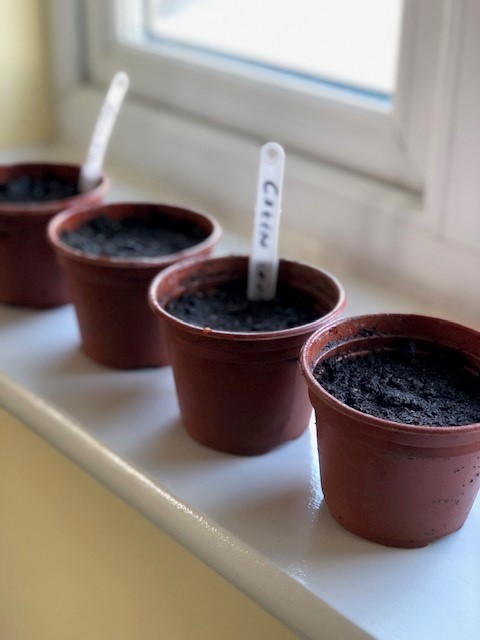 The other great thing about growing your own fruit and veg is that you can grow different varieties to the ones you normally find in the supermarkets. I'm growing the classic green courgette and also the yellow courgettes. It's worth sowing more than one pot just to increase the odds of successful germination. All you have to do now is give them a good bit of water and leave them in a sunny warm place. To germinate seeds need, sunlight, moisture and warmth so placing them on a windowsill above a radiator is perfect.
I still get so excited when you start to see the compost being pushed upwards to make way for the seedling. Hopefully your seedlings will start to appear within the next 2 weeks. Once they have just keep them in a sunny position and make sure that the compost doesn't dry out. These will be ready to plant out into my allotment probably in mid to late May. 2 weeks before I plant them out I will get them use to being outside. This is called hardening off. Basically I will put the plants outside during the day and bring them in at night. It just means that when you finally plant them in their final position it won't be too much of a shock to them.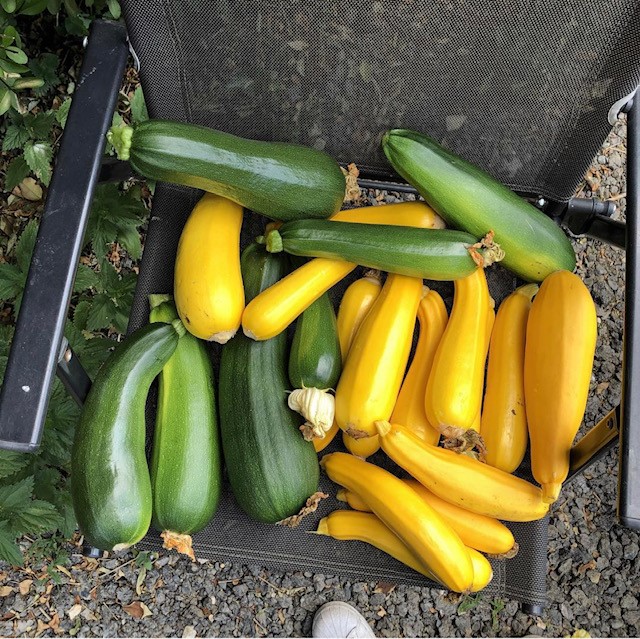 You can plant them in grow bags if you don't have loads of room. I've sown 4 plants, not quite sure if I'll plant them all or maybe just 2 of them….I still have flashbacks to 2 years ago when the 5 plants took over my life, you notice I say 2 years ago that's because it was so traumatic that I couldn't bring myself to grow them last year on my allotment. I'm obviously being over dramatic here but it's just to highlight how amazingly giving these plants are. You can also eat the flowers from these plants which is something I've never tried but definitely will this year. It's great to pick the courgettes when they are quite small as I've heard that they are more nutritious at this stage but it also helps the plant grow more courgettes.
Seriously give it a go and I'm sure it will give you the bug for growing your own fruit and veg if it doesn't at least you'll have plenty of courgettes to give to the neighbours.
To follow Sam and his culinary and garden adventures, find him on Instagram at @samnixon18. 
Don't forget, we sell a range of garden products to help you get you on your journey to self-sustainability! Head to our store to find out more.