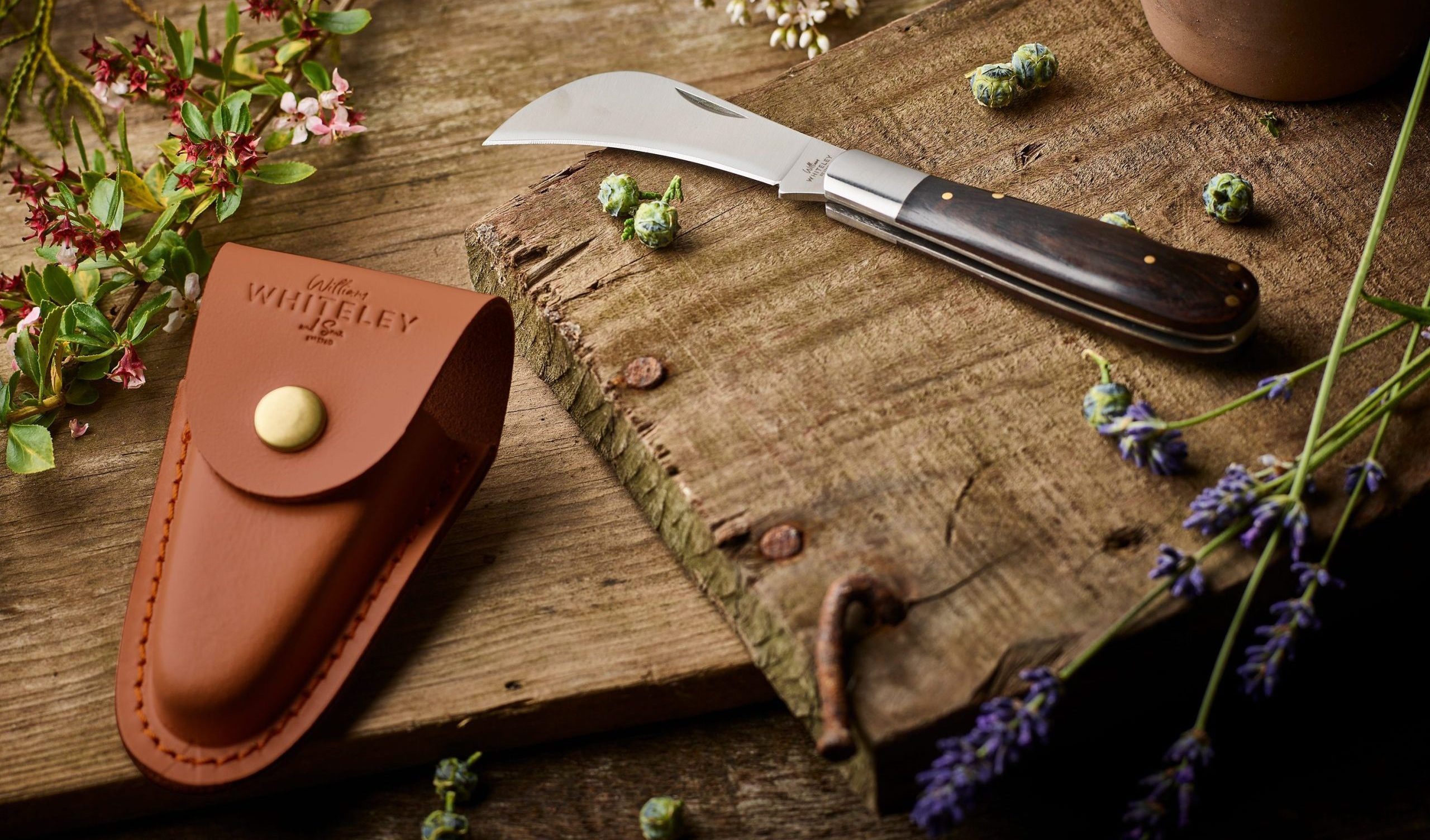 How to use a Pruning Knife
How to use a Pruning Knife
A Pruning Knife, sometimes known as a Hawkbill Knife, is similar to a typical pocket knife but instead of a straight blade, features a curved, hooked blade. A Pruning Knife is particularly useful, and sets itself apart from secateurs and shears, when it is important to be delicate and gentle with the shrubs you are cutting.
A Pruning Knife is ideal for cutting delicate stems and branches as well as and tidying up the bark on thicker stems that you may have lopped with shears. They are also perfect for keeping unwanted growth under control, such as on large vines. To keep a vine healthy, leave around half an inch away from the branch.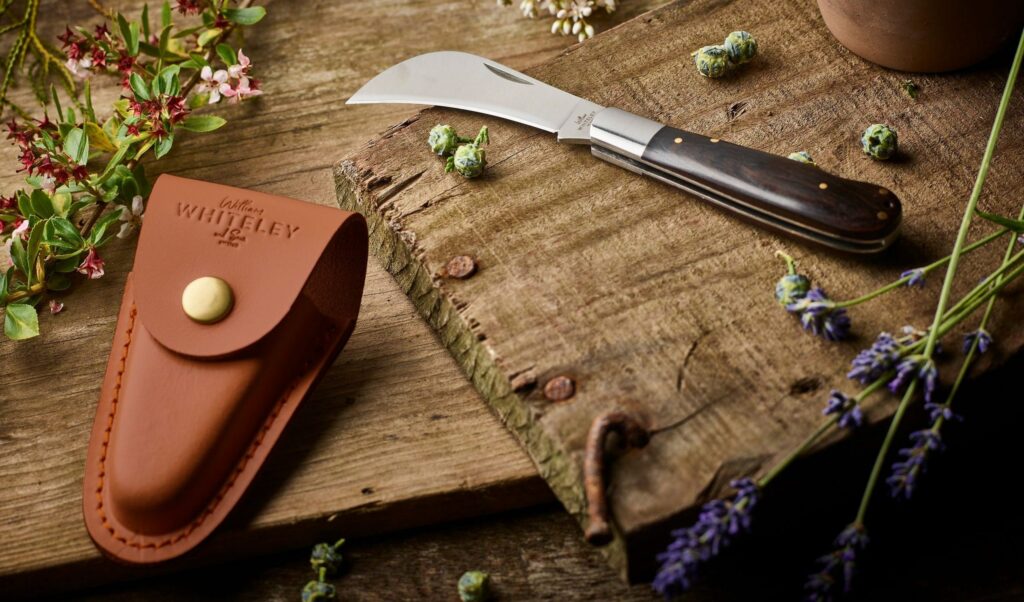 To safely use a Pruning Knife, make sure you place tension on the area you are cutting and then then use a sharp motion to force the blade away from you.
A locking mechanism will ensure you can place pressure on the knife without any fear that the blade could close unexpectedly. In addition, an ergonomic and comfortable handle will ensure ease of use when using repeatedly for long jobs.
With an ebony wood handle and 440 stainless steel blade, our Pruning Knife won't let you down.
Shop Now