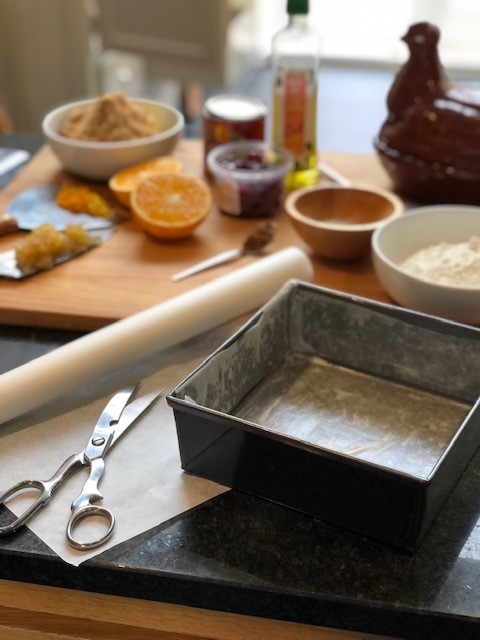 Sam Nixon: Christmas Cake Receipe
Sam Nixon:
Christmas Cake Recipe
Ever since being a kid the excitement of Christmas has never left me. Still to this day at the tender age of 35 I can't help but feel a smile come on my face when I walk in to the supermarket and see the Christmas decorations on sale. When I was 15 I had a Saturday job in a bakery and I will never forget Christmas being quite far away and my boss opening up a cupboard and it being filled with trays of fruit cake. He pulled out a tray and splashed Sherry all over the cake. I asked him why he was doing that. He said he was 'feeding the cake' The cake would get 'fed' with a little Sherry every week, it would then take on the flavour of the Sherry and most importantly preserve it so it was perfect for Christmas time.
10 years ago I was living in a flat in London and that memory came flooding back so I thought to myself I'm going to make my own Christmas cake and feed it with booze until Christmas and if it's nice it will be a new Christmas tradition that I can do every year….I'm a sucker for tradition. So I got to work researching different Christmas cake recipes. I wanted to come up with my own recipe but I had know idea where to start with quantities of ingredients to make sure it came out of the oven right. So I looked to the queen of Christmas for inspiration…. Delia Smith.
Delia had a recipe for a 'moist' Christmas cake and that is exactly what I wanted mine to be like. To tell you the truth at this point I never actually liked fruit cake, I would never buy it or order it in a cafe but I have realised as the years go by if you cook something yourself from scratch you love it like it's your child and you stick up for it when someone says they don't like it.
Now I had Delia's quantities I could get to work changing it a little and adding some of my own Christmassy ingredients to make it my own recipe. I'm happy to say that after 10 years of making my Christmas cake the recipe is still as strong today as it was back then and my mission was complete…I had created my own Christmas tradition. Even my kids now know all about daddy's Christmas cake. In fact the new tradition is that once the cake has been fed for 3 months I then ice it and let my daughter decorate it. Christmas 2012 was when I got married and you'll never guess what cake was the top tier of the wedding cake?…..that's right my Christmas cake. Every year when I make it I now film it and put it on my Instagram page (@samnixon18) More and more of my followers each year make my recipe and send me pictures of their cakes. It makes me so happy that the recipe I first made ten years ago that stemmed from a memory I had of being 15 is making its way into the homes of families all over the world and becoming part of their Christmas tradition.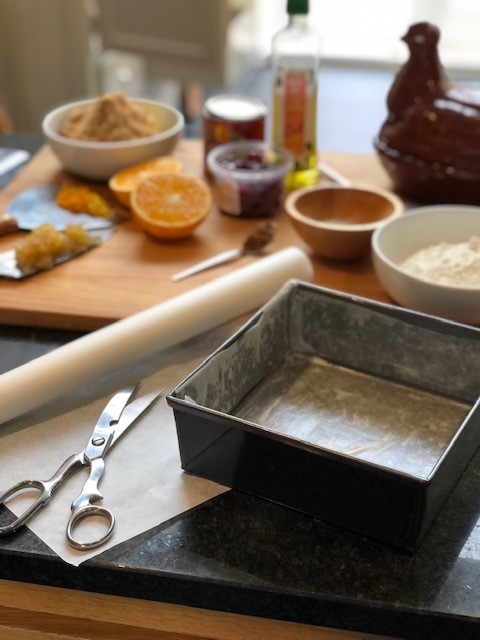 I shall leave you with the recipe and if you want to see the method then head over to my Instagram page and the whole thing is saved to my highlights. I always make mine the first weekend in September but I reckon the latest you'd want to make it is the last week in October. That way it can have a good month on the booze before Christmas comes. It makes a lovely thoughtful gift.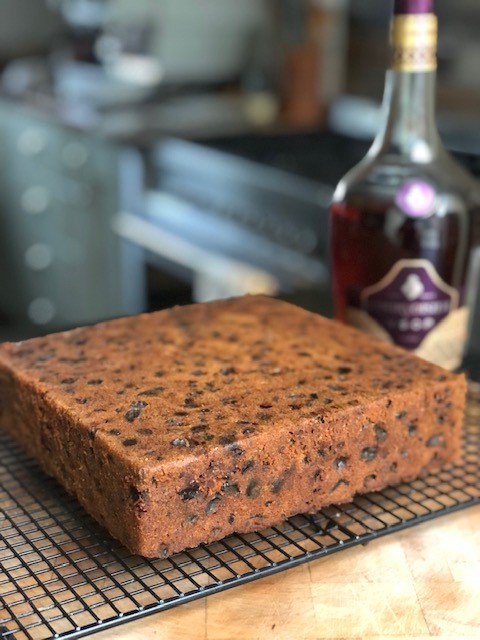 Ingredients
800g mixed dried fruit pre-soaked in

6-8 tbsp of chosen alcohol (brandy, sherry, whisky, spiced rum) plus extra for feeding

225g of room temperature butter (plus extra for greasing)

225g soft, light brown sugar 

4 large eggs

225g plain flour

1 dessert spoon of black treacle 

Zest of orange and lemon (juice of orange)

1/2 tsp mixed spice

1/4 of grated nutmeg 

A big handful of glacé cherries 

1 tbsp olive oil

3 balls of stem ginger

A handful of flaked almonds (optional)

A pinch of salt