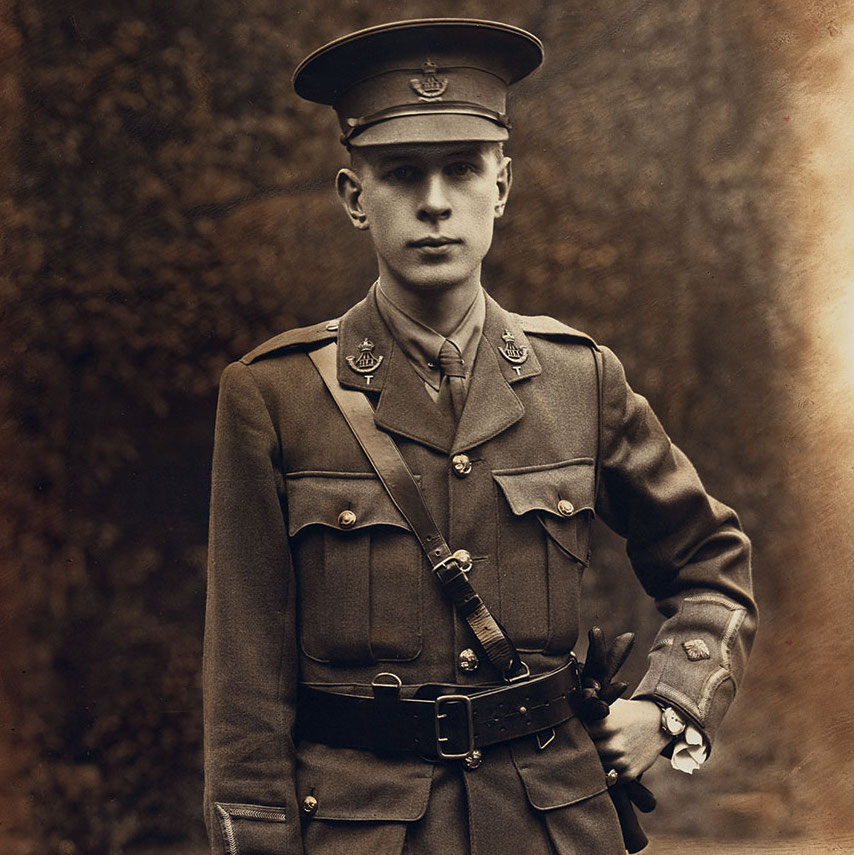 This photograph is of Second Lieutenant Hubert Whiteley, who died of wounds fighting on the Somme in the Great War, 1914-1918. Our director Sally Ward (nee Whiteley) is his brother's granddaughter. Although she never knew him, a large print of this
One day back in the early 90's, at Old Whiteley's, we received a package from a famous London jewellers. Inside was a pair of scissors belonging to the Queen which needed repairing. . Not the first time we had worked on bespoke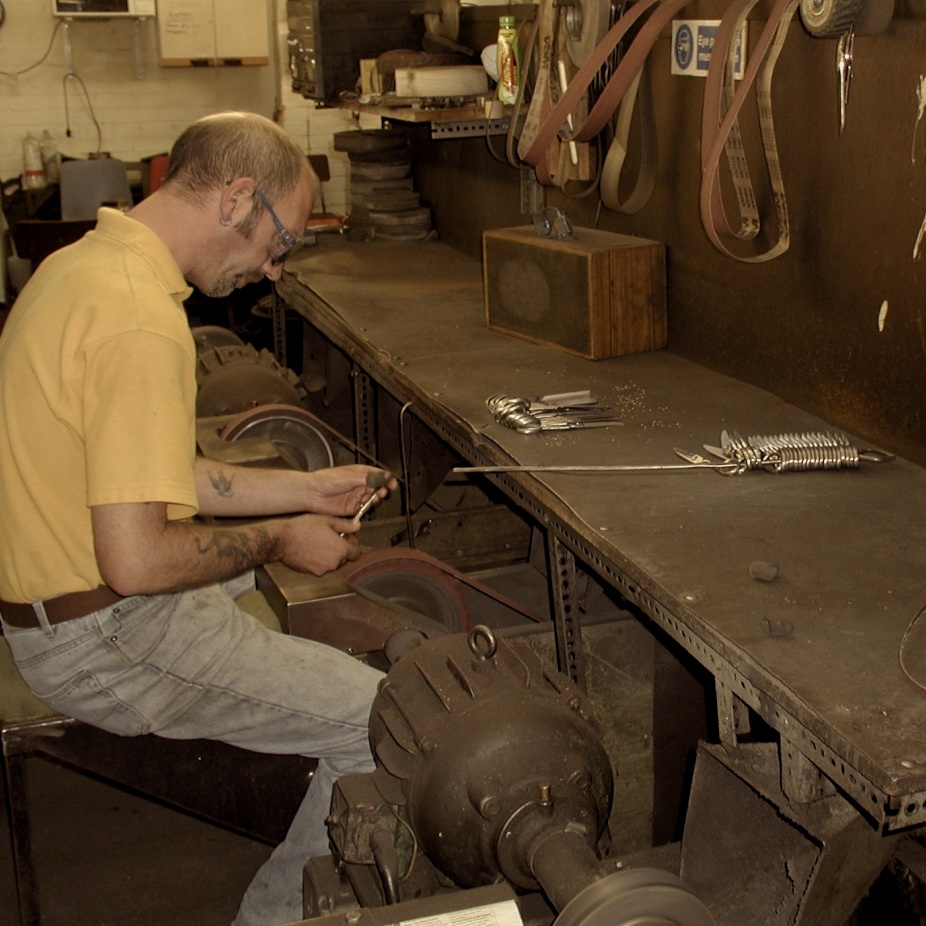 Back in the days of Old Whiteley's on Garden Street, the shop-floor shared a common wall with the hardening shop, which was also on a lower level. Hardening is the process that makes the steel hard enough to hold an edge.
in 1838 Thomas Wilkinson made and presented Queen Victoria with a pair of beautiful, elaborately produced scissors
Whiteley's began its story in the countryside, powering its forging and grinding from a giant waterwheel that turned in a forging dam.
One summer, the furnace became so hot that the window frames burst into flames!
Welcome to my blog, where I'd like to share with you some of the fascinating history and stories of William Whiteley's!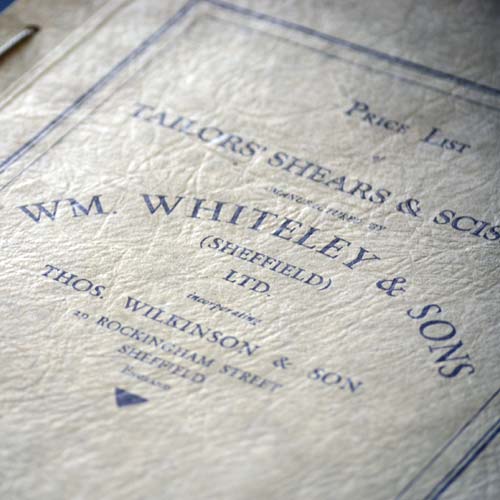 We fought off the Far East incursion into the scissor markets in the UK by not competing on price, and keeping our stuff at the very top quality it could be.