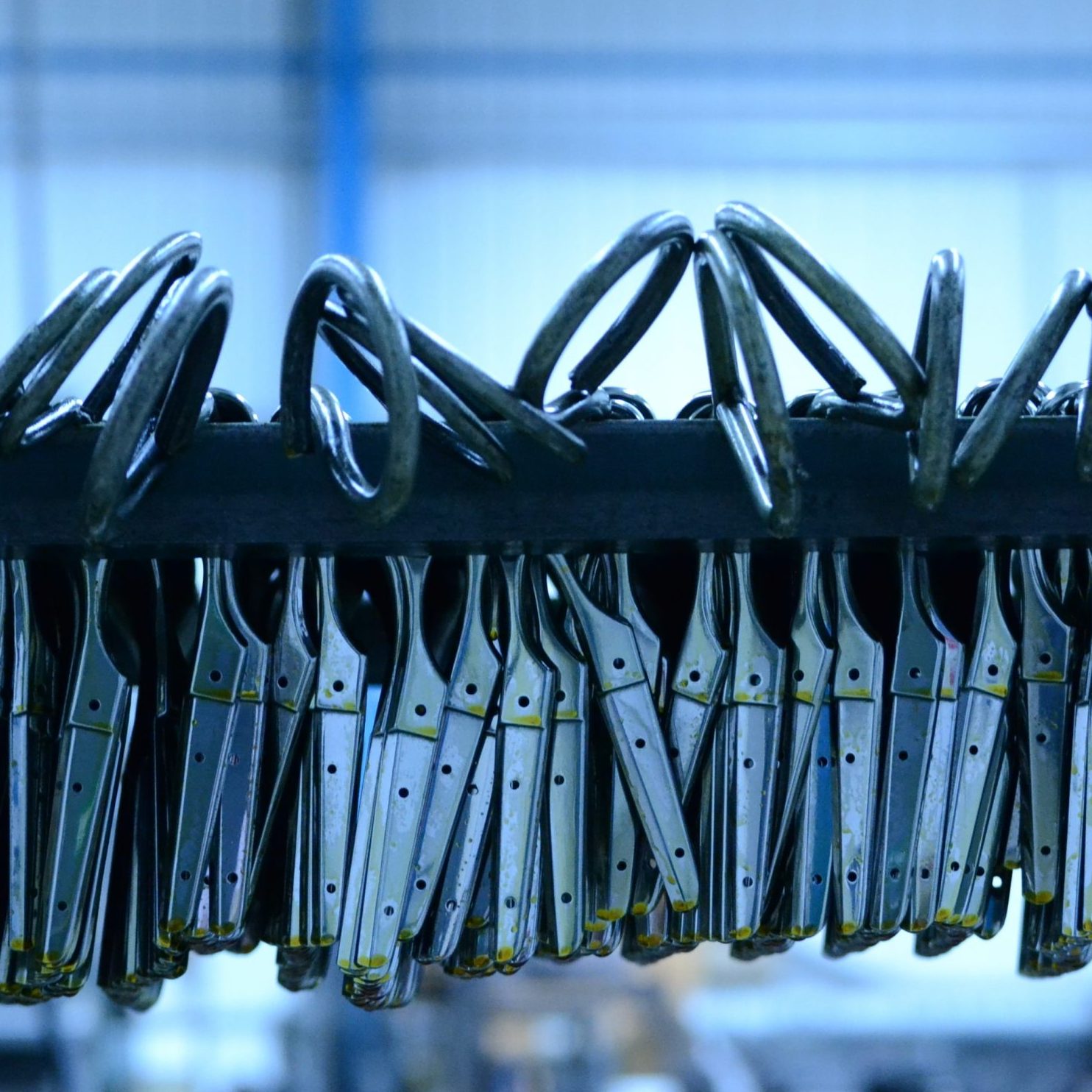 I was lucky enough to go to an all-girls secondary school in 1963 when I was 11. I had always been fascinated by science, particularly chemistry, after watching a TV program about Louis Pasteur. The primary school I went to was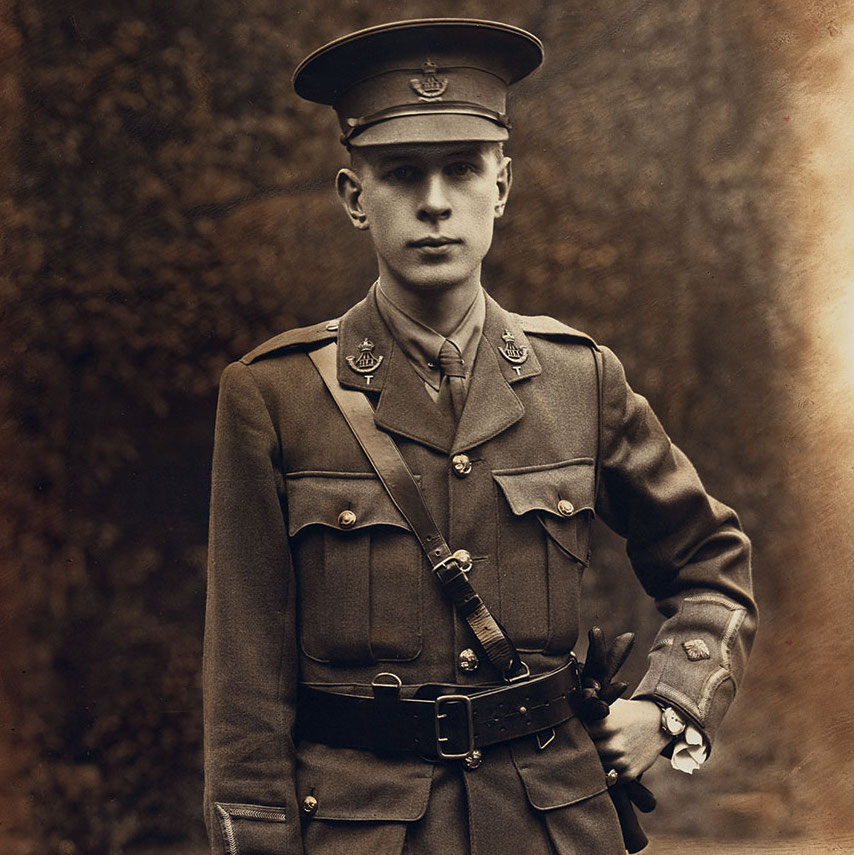 This photograph is of Second Lieutenant Hubert Whiteley, who died of wounds fighting on the Somme in the Great War, 1914-1918. Our director Sally Ward (nee Whiteley) is his brother's granddaughter. Although she never knew him, a large print of this
One day back in the early 90's, at Old Whiteley's, we received a package from a famous London jewellers. Inside was a pair of scissors belonging to the Queen which needed repairing. . Not the first time we had worked on bespoke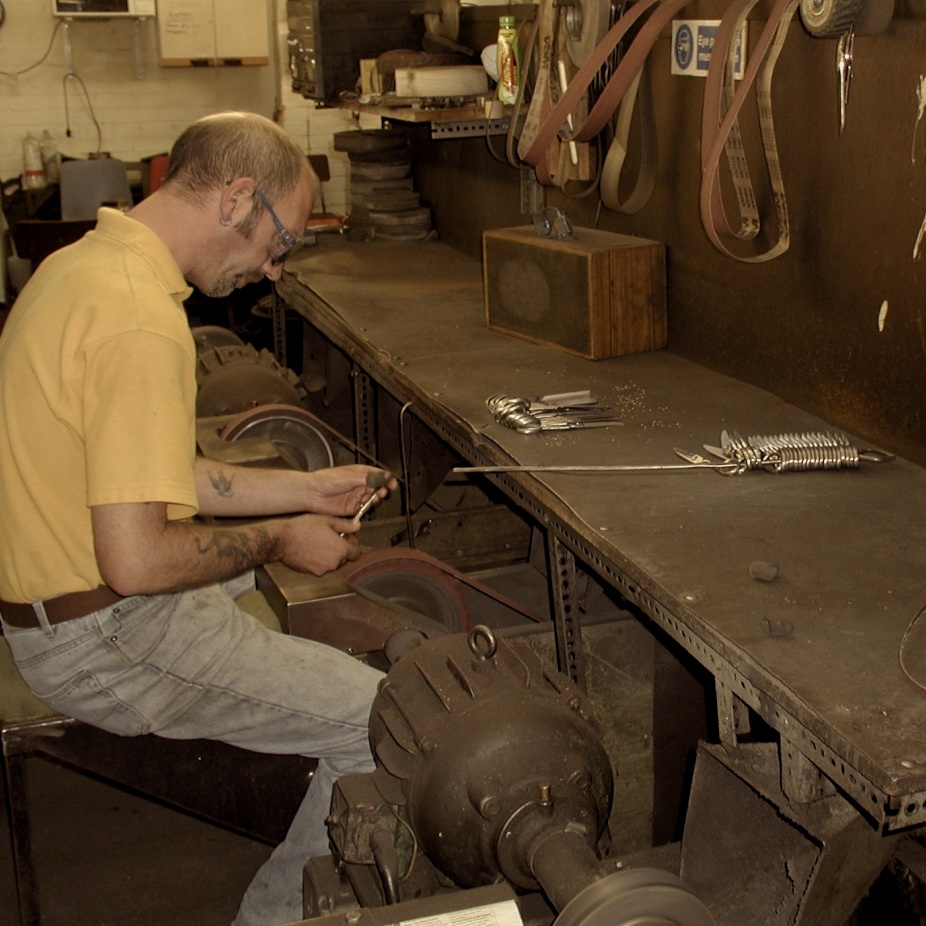 Back in the days of Old Whiteley's on Garden Street, the shop-floor shared a common wall with the hardening shop, which was also on a lower level. Hardening is the process that makes the steel hard enough to hold an edge.
in 1838 Thomas Wilkinson made and presented Queen Victoria with a pair of beautiful, elaborately produced scissors
Whiteley's began its story in the countryside, powering its forging and grinding from a giant waterwheel that turned in a forging dam.