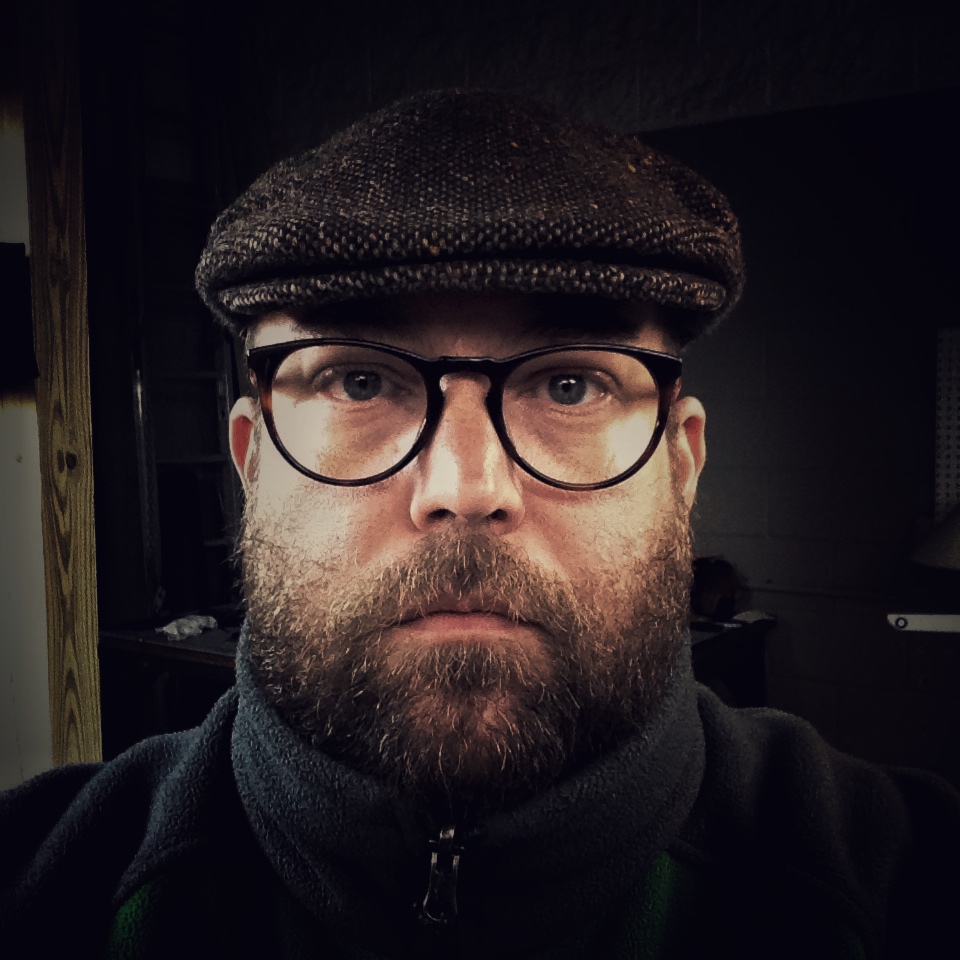 Friday Five – Interview with J. M. MacLachlan
To kick off our Friday Five interview series, we're delighted to introduce J.M. MacLachlan; a practical tailor, author and brand ambassador for our Wilkinson Shears. In addition to his own small bespoke business with select clients, he is also the head trouser and special garments maker for Sartoria Jensen (NYC) as well as a tailoring consultant and maker for select productions at the Cincinnati Shakespeare Theatre.
_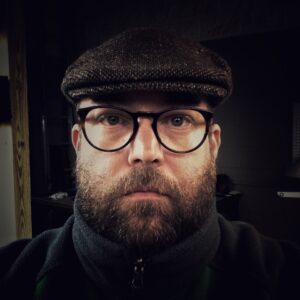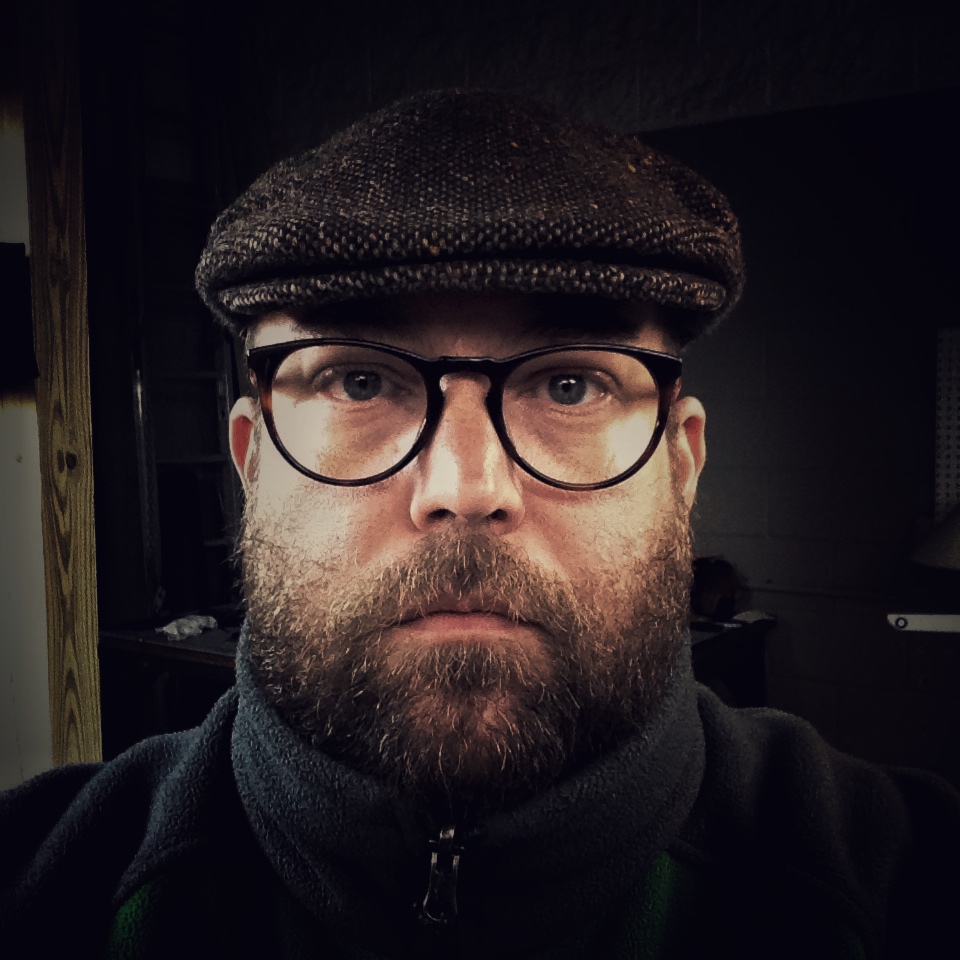 1) How did you get into tailoring?
Quite by accident really. Being a history nerd and studying to be an archaeologist, I found myself delving into living history and docent work. This was in the 90's, so if you wanted something historical to wear, you had to sew it yourself. Confiding in my neighbour, a semi-retired West-end tailor, about needing to learn to sew, he invited me round and took me under his wing. 
_
2) Where did you develop your tailoring skills?
Under my neighbour John's tutelage I learned all the foundations of bespoke handcraft tailoring, though tailoring and sewing was never a priority after my apprenticeship. I did muck about over the years making costumes and things for friends as a bit of a sideline. It wasn't until the market crash of the late 2000s when I entertained the notion of seriously returning to the trade. Since then, I've had a lot of opportunity to be mentored by some talented and legendary tailors, both off and on the 'Row'. Honestly, I continue to learn everyday.
_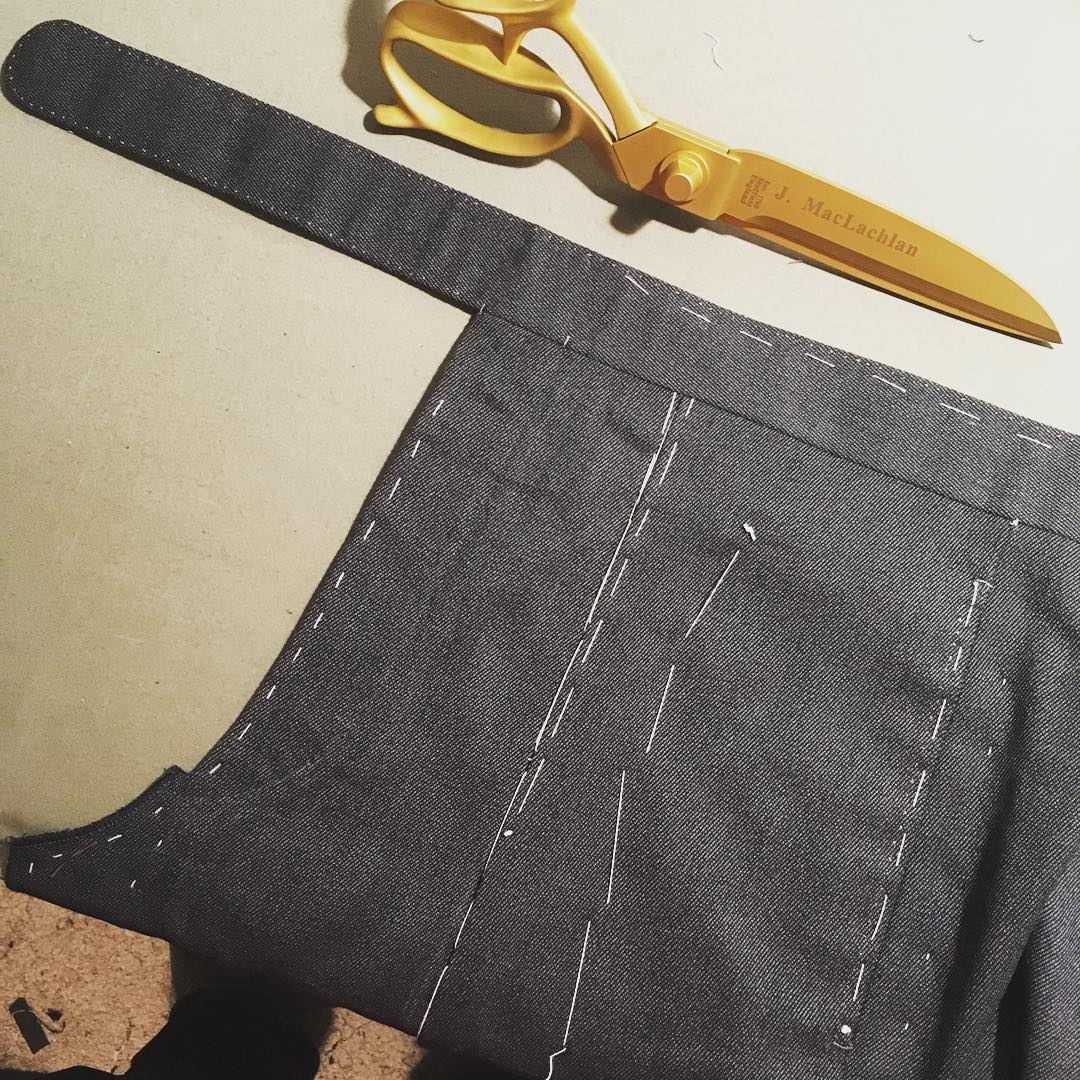 _
3) When did you first come across Whiteley and Wilkinson scissors?
I inherited an old pair from my mentor in the 90s. They must have been at least 75 years old at the time, but they were better than anything I'd used to that point. Sadly they were destroyed in a freak sharpening accident…
_
4) What do you use now?
Currently, as most of my work is bench tailoring, Wilkinson's new EXO series is never more than an arms length away. I currently own both the big bolt and flat screw version. The EXOs are versatile as an all round bench shear – being well balanced and extra sharp, allowing me to use them for everything from fitting up jobs, to trimming out during making, and even quick snips in tight places. Being 10″, I find them to be the optimal size for all my needs and then some. As an added bonus, the ergonomic and classic tailor shear bows make them a dream to work with all day, every day. However, if I'm chopping at the board, nothing beats Wilkinson's classic big bolt 13″ shear for all day comfort and precision. 
_
5) What are you currently working on?
Right now I'm up to my eyeballs in bespoke trousers as well as regency tailcoats for the theatre. Always nice to diversify for fun, and to change the scenery up.
_
To keep up with MacLachlan's tailoring adventures, follow him on Instagram at @lachlan_bespoke
_