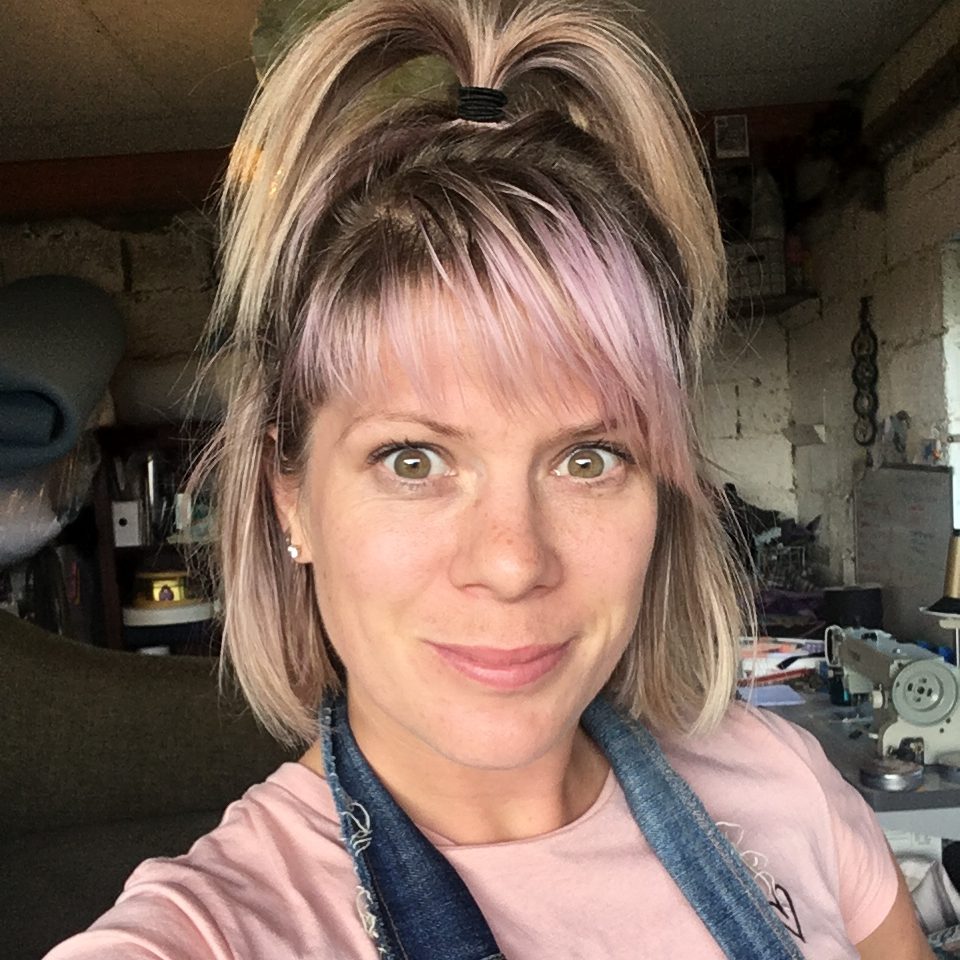 Friday Five – Interview with Emily Thwaites Upholstery
For a new edition of our Friday Five interviews, we are really pleased to introduce Emily Thwaites of Emily Thwaites Upholstery. Emily is an upholsterer based in Cartmel, Cumbria. Emily specialises in upholstery for bespoke pieces and both residential and commercial projects.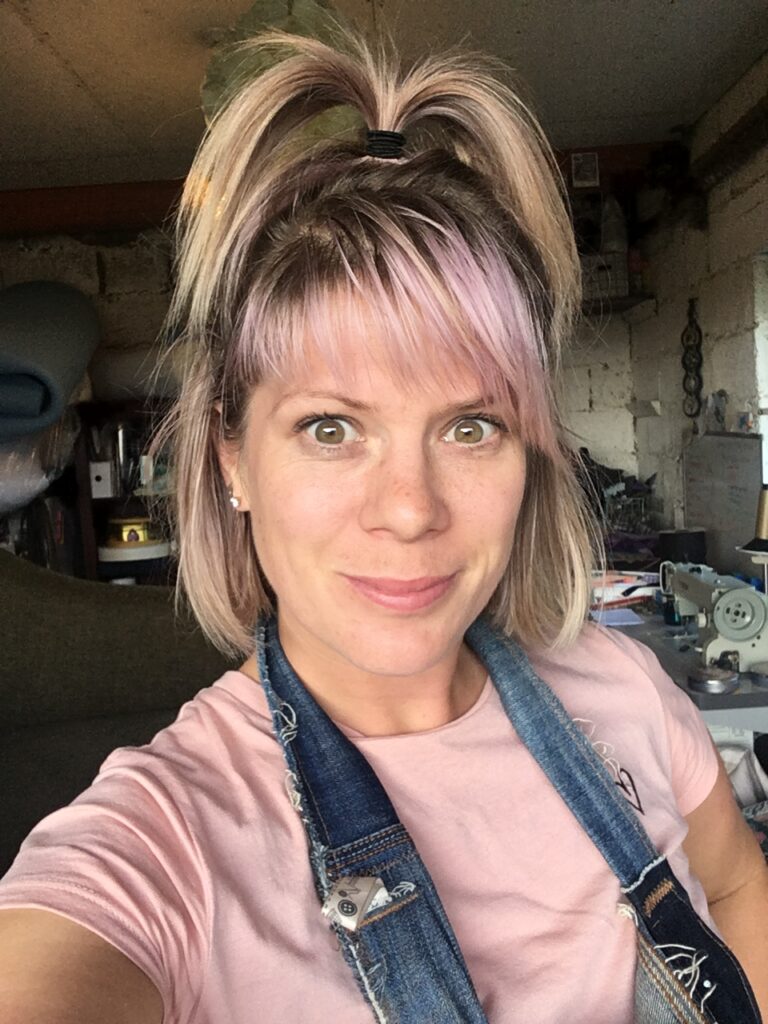 When and how did you learn the skills to become an upholsterer?
In 2017 I felt I was at a turning point, I had been in the same job for ten years and although I had enjoyed it I really wanted to do something where I could be more creative. I have always sewn and I am quite practical so at first upholstery just seemed like a good skill to learn.
I started to look for a footstool course, but then I stumbled across the Ministry Of Upholstery's courses. It was the Business Course in Modern Upholstery that took my eye. I knew I needed a change and decided to take the plunge learn a new skill and set up my own business. I went to Manchester to meet Antony (creative director and founder) and look around. Antony told me to be a good upholsterer I needed grit and determination, luckily I have both! It was going to be a jump into the unknown, but I believe you don't regret things that you do, you regret things that you don't do. I knew I had to give it a try.
I handed in my notice and booked on to do the course starting in July 2018. I was taught mainly by Paul (upholstery guru) and Andrea (sewing guru) I keep in contact with both and am forever grateful for their help and support in teaching me my new craft.
What inspired you to get into upholstery?
I studied Art and Design at college and then at University so I have a degree in Woven Textiles, but more than that I feel fabric has always been a part of my life. When I was growing up in the 80s my Mum would make festoon blinds and curtains and I would love all the different prints and designs. My Dad is a wood turner and taught wood work, his Dad, my Granddad, also used to make furniture and I still have a table made by him. I guess it's a combination of all these things that made upholstery appealing to me.
I love the idea that you can make something unique, or that you can completely change something and make it relevant to a new generation. I also love that furniture can get passed though families and often holds childhood memories or memories of loved ones no longer with us. Some of the most satisfying projects to me are the ones that have sentimental value. It's great to see the joy and surprise when a chair is made beautiful again for a customer.
Why did you decide to have a pair of shears in your brand logo?
The scissors in my branding came from a pair of scissors that were given to me by a member of my partner, Chris's, family when I started upholstery. There were once his Granddad's who was an upholsterer for a short time in the 1940s. I actually just had them hanging up in the workshop as a sort of mascot for a while and happened to post a picture of them on D-day last year, marvelling on how they had lasted. William Whiteley & Sons very kindly (in the spirit of D-day) refurbished them for me and now they symbolise positivity, resilience and generosity. They are certainly made of strong stuff. All these are all attributes that I hope to take into my business. It was Louiza Rabouhi who created my branding after she saw the scissors she incorporated them into a design. As soon as I saw it I said YES that's the one!

What are your preferred crafting tools?
The tools I use everyday are obviously my scissors, a C.S Osborne staple lifter, a Faithfull tack lifter, I use a Senco staple gun and how can I forget my trusty Tysew industrial sewing machine called Betsy. I have various other tools and equipment but these are the things I couldn't do my job without.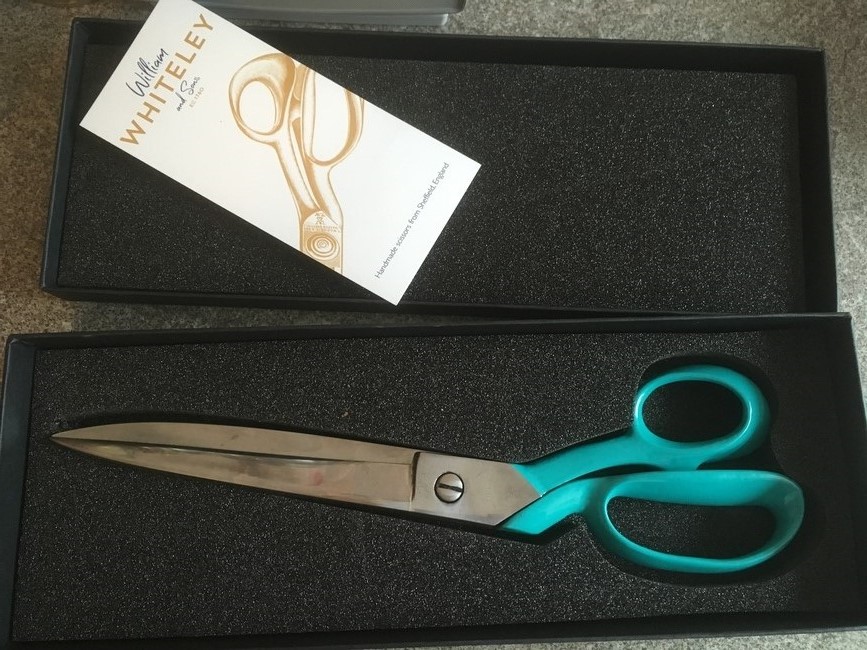 What is your most memorable project?
I have had many memorable projects so it is difficult to choose just one. But, a recent favourite is this chaise/seat. After a chance meeting at a finance course of all places, its owner, Kerry, said she had a project for me. She had recently had curtains and soft furnishings made for her newly decorated room and had all sorts of oddments left over. She wanted patchwork. Well I love a challenge and I love a bit of patchwork so this was a great job for me. The fabrics are mostly by Sanderson and I particularly like the combination of colours and textures. Kerry was open to my ideas and just let me loose which was great, a real joy to do.