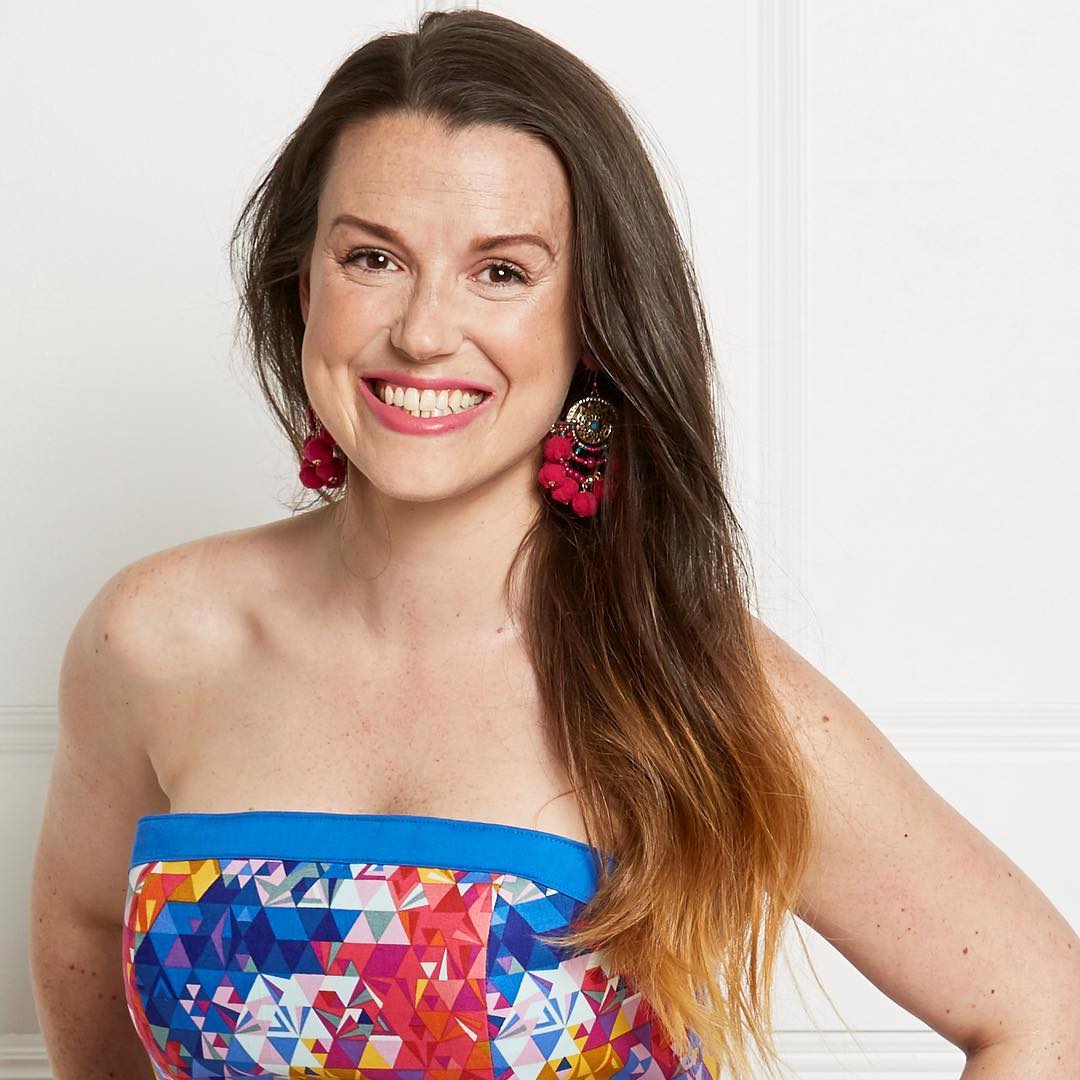 Friday Five – Interview with Anne Marshall
Born in Huddersfield, Anne Marshall is a passionate crafter and sewer who, when not at her sewing machine, can be found gracing the pages of popular monthly magazine Quilt Now. Having lived and travelled around the world, Anne returned to hometown Huddersfield and her extended family, where she lives with her two sons. Hugely popular on Instagram (@madewithmadness), Anne battles a range of health issues and uses craft as therapy, utilizing the platform to empower and inspire her followers.
_
1) When and how did you get into crafting?
My love of sewing came completely from being ill. I had bowel removal surgery, and during recovery my surgeon demanded I quit smoking (rightly so) – so I had to find something to do with my hands… I bought a pair of knitting needles, watched tutorials on YouTube and taught myself how to knit. However, I quickly got bored because it was taking forever to create a wearable item, so my sister bought me a little pink sewing machine for Christmas and that's the end of the story!
My therapy is now based heavily on sewing, as I find it helpful to focus on something other than on the pain or sickness I am going through. My illnesses took away the person I was, but I am over the moon with the person it has made me. I have made so many friends and had amazing opportunities through sewing; I have so much to be grateful for.
_
 2) Your work is very popular and often featured in print – how did that start?
I am so lucky to have done some of the things that I have in such a small space of time.  Making quilts for Quilt Now magazine started with the editor at the time, the beautiful Katy Jones – she saw a giant pineapple quilt I had made, and featured us in the magazine. I now contribute to them on a regular basis with various articles, and I always feel honoured to be published – it blows me away every time I see my quilts in the magazine! 
From the start of my love for sewing I have always used Janome machines; they make sewing easy, and naming me as an ambassador for their brand has helped make it possible for me to do the things I do; for example entering the Festival of Quilts, and sewing a giant Union Jack for RJR Fabrics' 'Quilt with Love' blog.
This year I also helped launch the official Modern Quilters Guild in Huddersfield; it's an amazing group of quilters who meet once a month in the Globe Arts building in Slaithwaite and we always welcome new members.
_
4) You're very open with your health struggles and personal life on social media; how does this impact what you do?
I am open with my health issues on social media simply because that's real life. People so often post only the best side of themselves on social media, and it seems we're all susceptible to feeling depressed and believing everyone else has a perfect life. My life isn't perfect, and I feel it's important to show people it can be hard sometimes, but we need those times to make us truly appreciate the good.
I have had Crohn's disease for over 11 years, lupus for 4 years and associated issues like arthritis, Raynaud's and livedo reticularis along the way. Some days I can't even get out of bed – but then I feel grateful that at least it's my own bed and not a hospital bed! If I feel sick and in pain, I'm quite honest about it and will say so. My followers and friends are extraordinarily supportive, and we often help each other through discussions of our pain and experiences. This is how social media should be used; to promote real communication instead of fake perfection.
_
4) What are you preferred crafting tools? 
My absolute favourite scissors are the Wilkinson 8″ x-tra sharp dressmakers' sidebents with the amazing serrated blade. They are perfect for cutting fabric – no matter what it is, they never slip off the blade. However my sister has a pair of Whiteley kitchen scissors and she would argue with me that those are the better scissor! I also love my rotary cutter and use it all the time; I might have as many rotary cutters as I do scissors. 
 _
5) What are you working on right now?
At the moment I am working on some secret sewing… I can reveal all when the item appears on screens at the end of the year! Slightly less secretly, I'm working on my Festival of Quilts entry for this year. At the moment I'm working on the layout, and have 677 half-square triangle blocks laid out on my living room floor.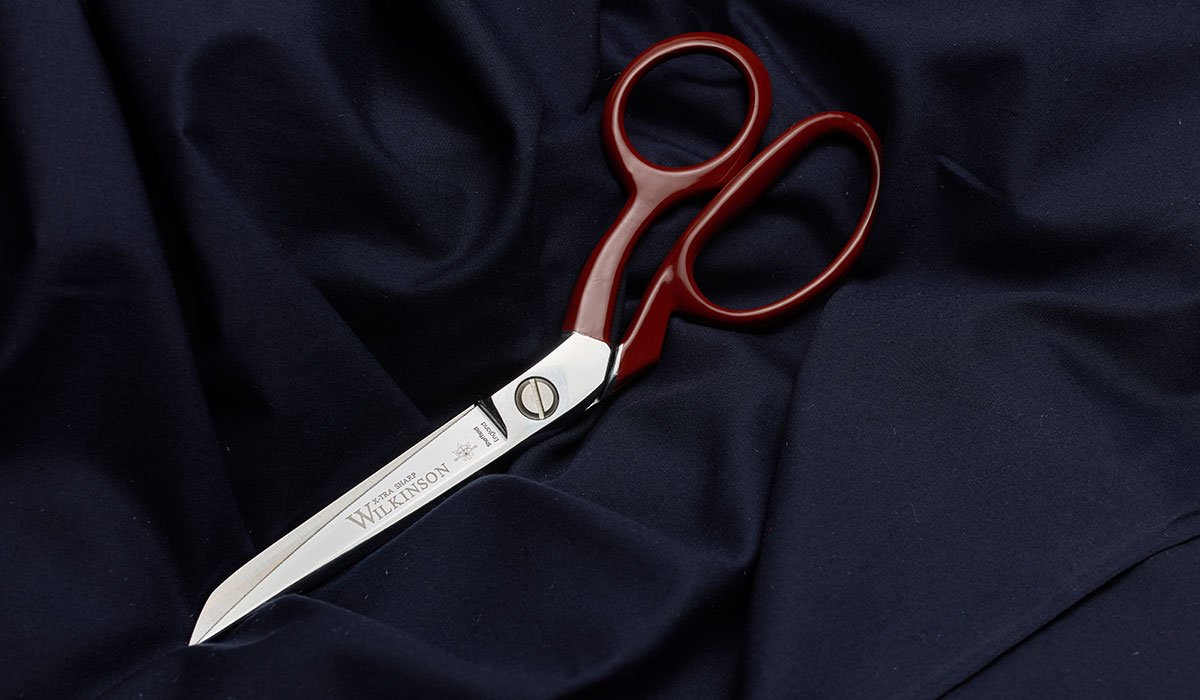 Fancy your own x-tra sharp Wilkinson sidebents? Click here to view in our store
Extra sharp with one micro-serrated blade and one knife edge blade, these shears are able to grip slippery materials and reduce cutting effort, as well as being chrome-plated to extend life and resist corrosion. Optional personalised engraving is also available on the back blade.