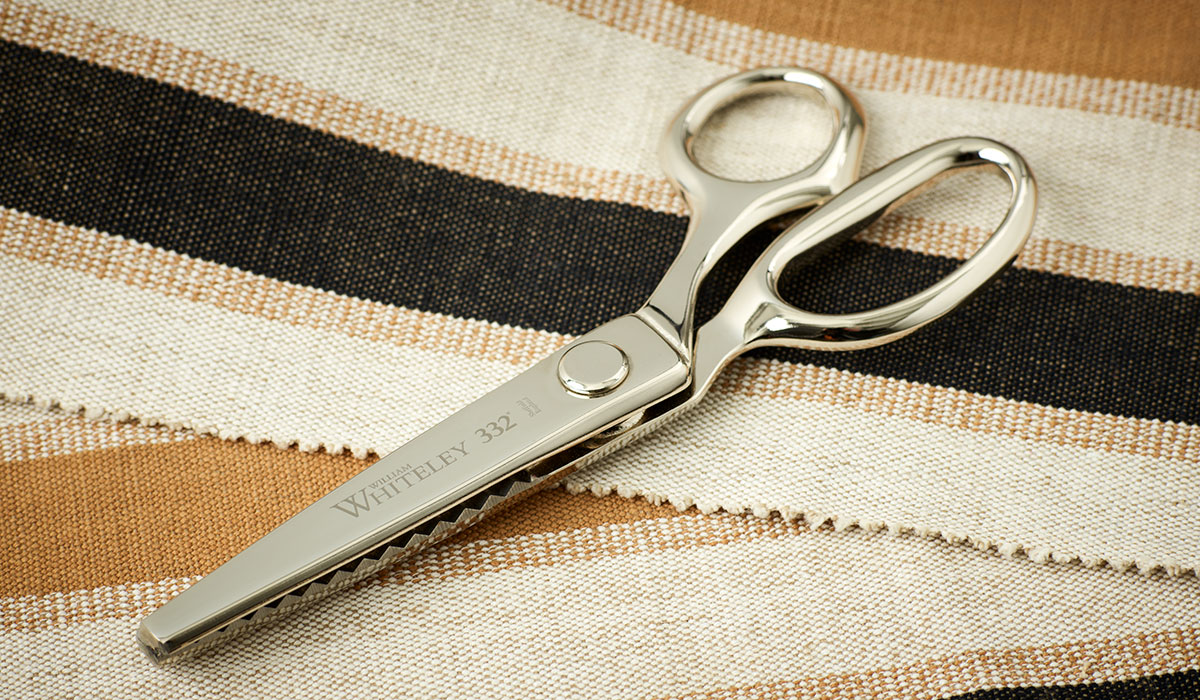 Why are pinking shears called pinking shears?
Why are pinking shears called pinking shears?
Pinking shears are scissors with sawtooth blades that cut fabric in a zig-zag pattern. This prevents fabric from fraying which is particularly useful when working with loose weave fabrics. Have you ever wondered where the name 'Pinking' shears comes from?
Whilst there's no definitive answer, some people believe that zig-zag pattern created by pinking shears was compared to the garden flower, 'the Pink' which is a type of carnation featuring zig-zagged petals, and therefore inspired the name 'Pinking' shears.
Other people believe the term 'pinking' came first and is what inspired the name of the flower and the name derived from the verb 'to pink' that once upon a time meant to cut fabric in a decorative manner to allow the layers of fabric underneath to show. The verb dates to the 1300s.
Wherever the name stems from (no pun intended!), our Pinking Shears are easy-to-use and are a must have in any crafter's collection. They are ideal for cutting cotton, chiffon, denim, flannel, silk, satin and many other fabrics used in dressmaking and sewing.