THE BEST KITCHEN SCISSORS
Our classic stainless steel kitchen scissors have been called "the last pair of kitchen scissors you'll ever need" and "the best kitchen scissors money can buy". With their unique design and dedicated craftsmanship, these are scissors made to last a lifetime. We also offer personalisation with bespoke laser engraving on the back blade, making them the ideal gift.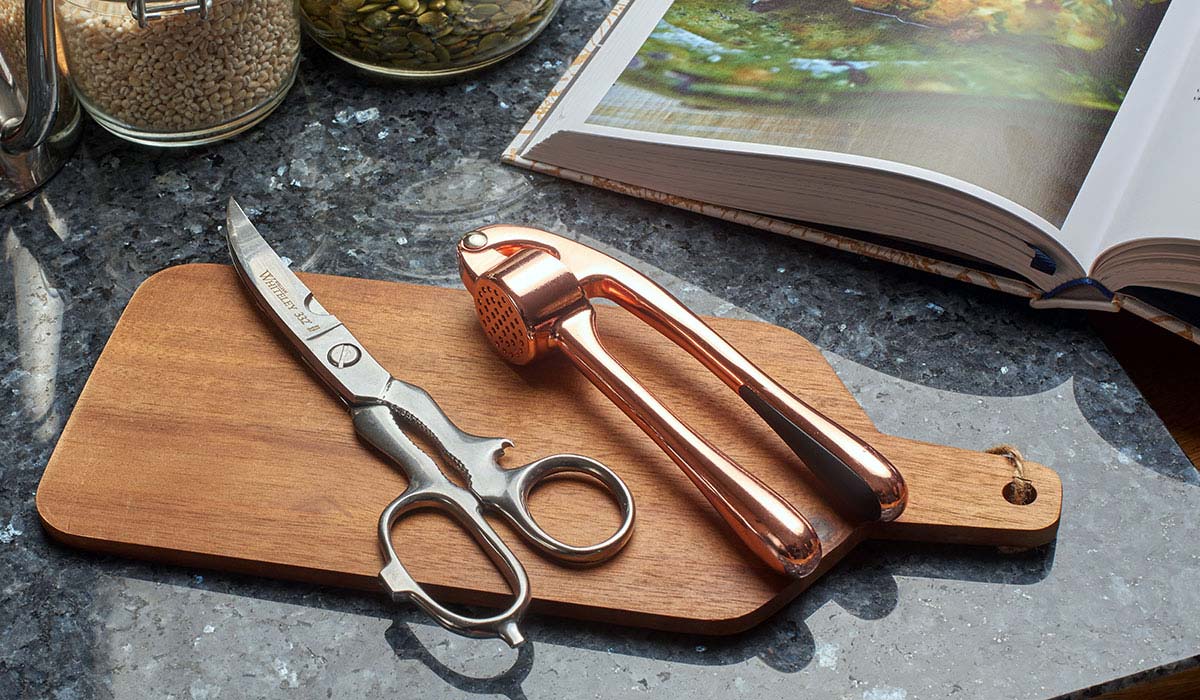 Shop our Classic Kitchen Scissors >
It takes a lot of work to make a quality product, and these scissors go through many stages before they're ready for the kitchen. When it comes to craftsmanship, these are the scissors that really showcase the skills of our team, with each pair hand-made to perfection. Stainless steel transmits more heat as we work on it than carbon steel, so our kitchen scissors require special care during the manufacturing process.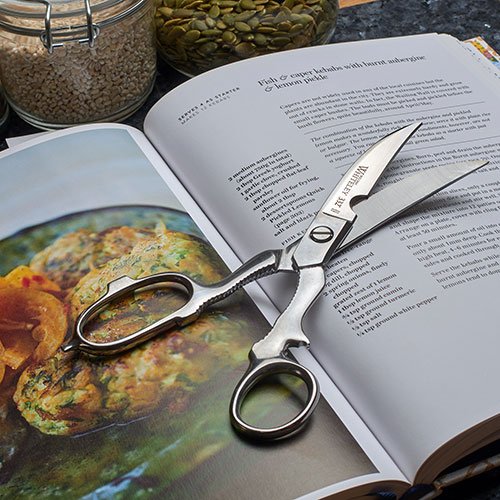 All of this culminates in the ultimate kitchen tool; a combination of scissor, nutcracker, bottle opener, bone notcher and lid opener!
The small hook underneath the thumb bow works as a great bottle opener, and the serrated area between the crushes nuts and even garlic. The two flat tabs on the outside of the handles can help pry open tricky cans or jars, and the notch on the blade helps to cut through bone, which tends tend to slide on the straight edge of other scissors; this notch helps to stop the sliding and allow the scissors to shear rather than uselessly draw-cut.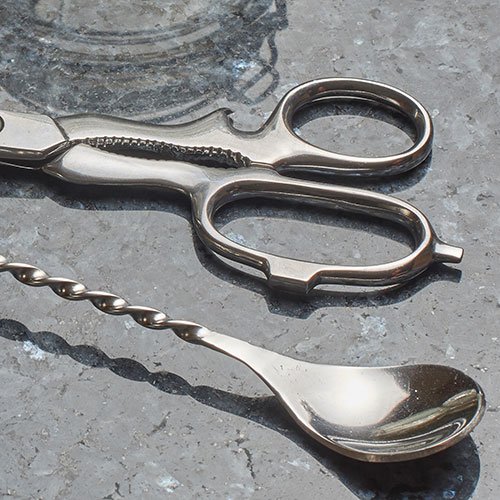 Finally we have the blades themselves: one is micro-serrated for extra grip, which is extra helpful when cutting through meat. The other is knife-sharp, capable of slicing through anything the kitchen can throw at you; baking paper, bone, butchers twine, cheese, herbs, vegetables, plastic packaging and more. Oh, and did we mention they're dishwasher friendly?
Shop our 'Full House' Gift Set >
Our well-loved classic kitchen scissors are also available as part of our new 'Full House' gift set, accompanied by our garden pruners, nail/embroidery scissors, DIY shears and Wilkinson Black paper scissors. Perfect for a wedding, housewarming, birthday or Christmas gift, these can be engraved with a customized name or message, and come in a bespoke black foam-lined box with beautiful gold foiling.