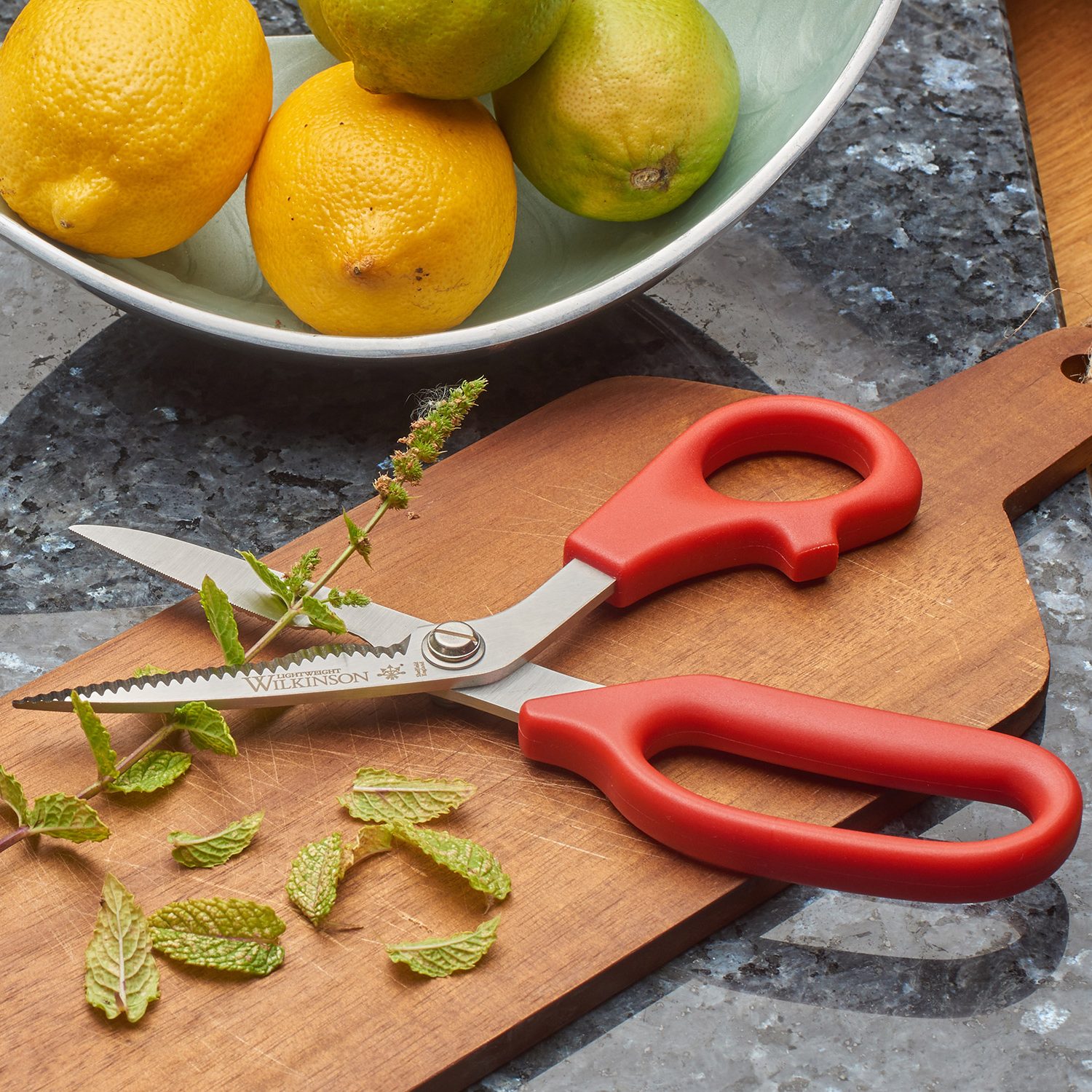 KITCHEN SCISSOR 101
When you look at our catalogue of products, I'm sure you'll have noticed we offer a vast array of fabric scissors to say the least. Despite the amazing array of choice, our kitchen scissors are still some of our top sellers. "Why don't we offer a large selection of kitchen scissors in that case?" I hear you ask – the reason is, we think our Classic Kitchen Scissors and Lightweight Kitchen Scissors have got all bases covered, so why fix something if it isn't broken?
If you're unsure about which pair of kitchen scissors is the pair for you, then hopefully this mini-guide will make things a lot easier.
Lightweight Kitchen Scissors
Our Lightweight Kitchen Scissors do exactly as the name suggests. Thanks to their plastic, dishwasher safe handles, they are extremely lightweight, weighing only 112g. Their plastic handles have also been designed to be as ergonomic as possible, with a long lower handle, allowing several fingers to rest within the finger bow therefore minimising pressure on the hands when cutting through something tough.
Just because they are lightweight, does not mean they haven't been built to be strong. The machine ground blades have a micro-serrated edge, helping you grip whatever it is you may be cutting so the blades can get to work easily slicing through. In addition, they're made from the highest quality surgical grade stainless steel, so they're certainly built to last and will withstand daily washing.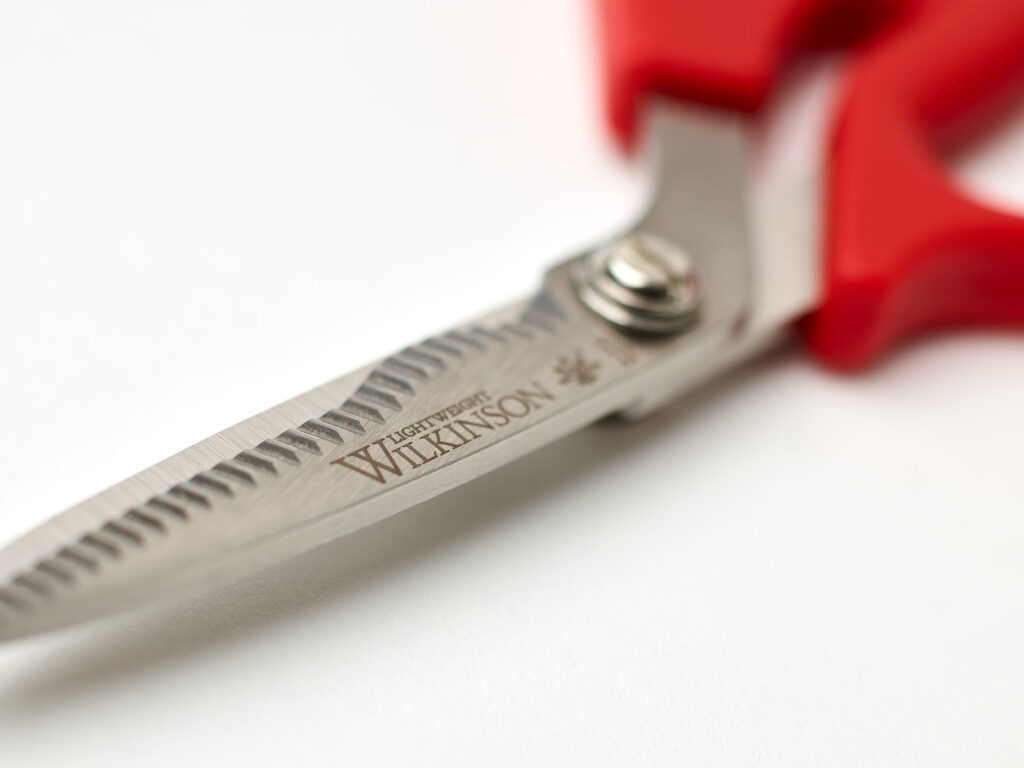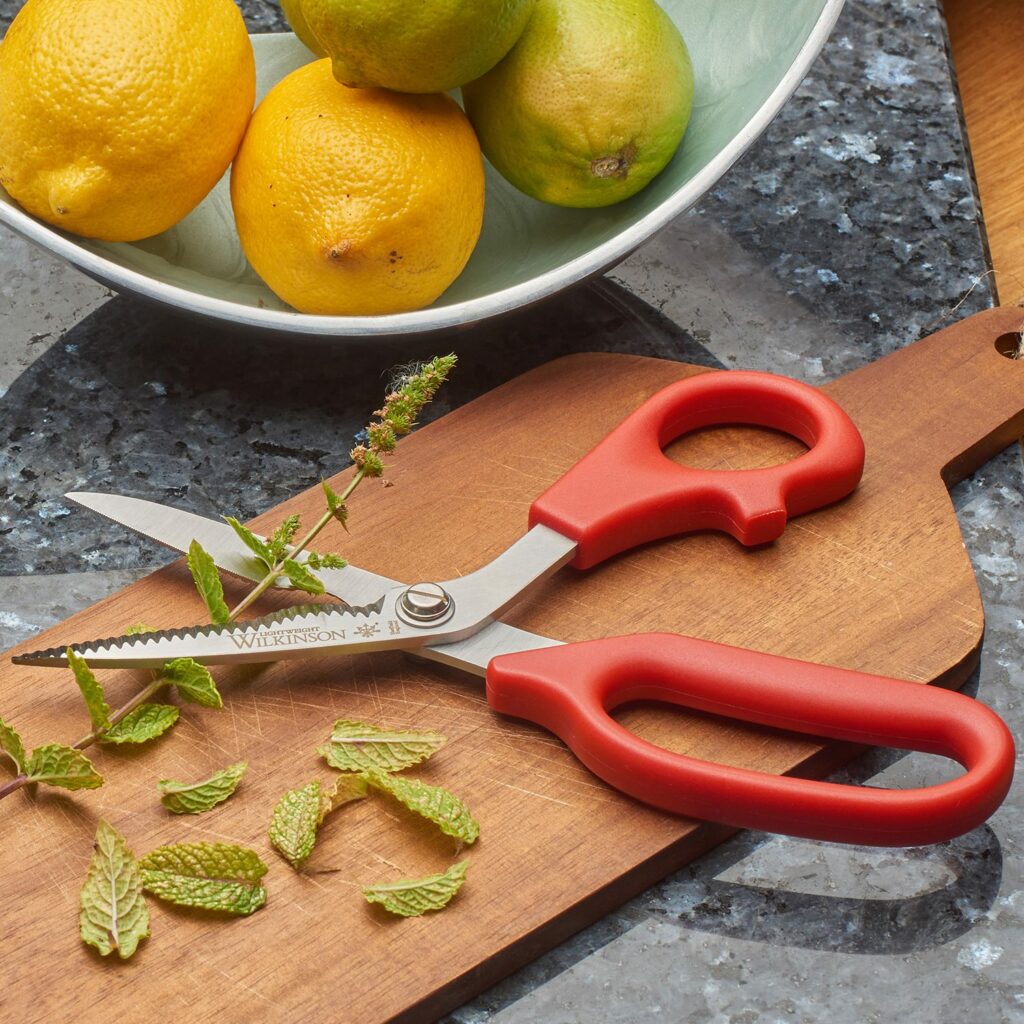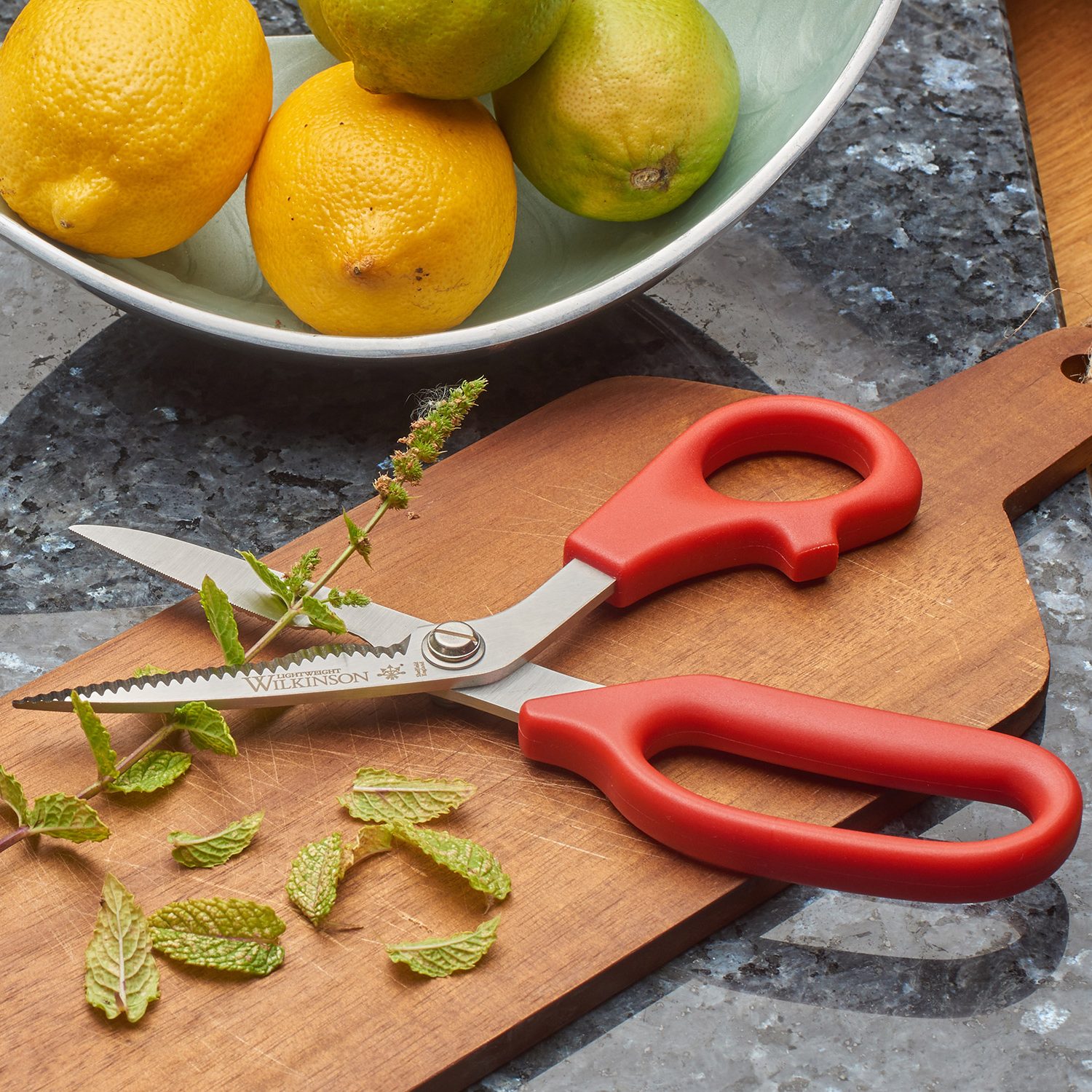 Our Classic Kitchen Scissors are exactly that, a classic! Made fully from hot-forged stainless steel, they are handmade by our Sheffield craftsmen using traditional techniques. They have been designed to do it all whilst incorporating the most beautiful design (if we do say so ourselves!).
Firstly, the notch in the front blade is there for cutting through bones – these Classic Kitchen Scissors really will power through anything. There's also an integral bottle opener and a nut-cracker function – those Christmas chestnuts won't get away from you so easily this year!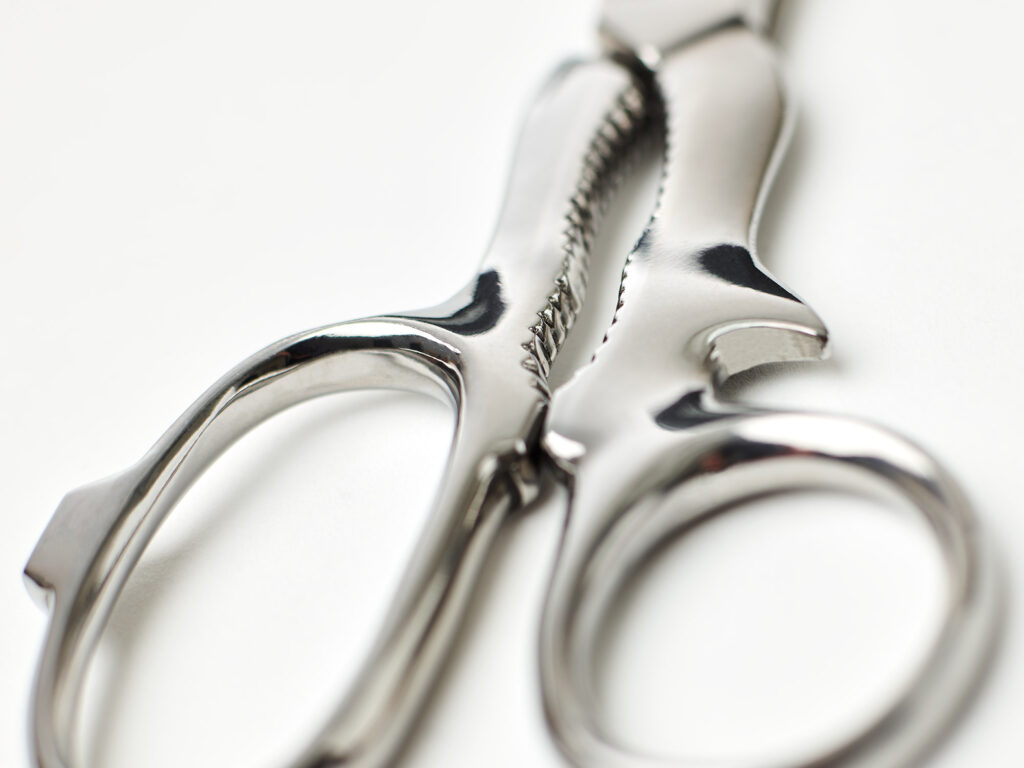 In addition, the bottom finger bow also features to little notches. The thinner one is ideal for prizing things open, such as tins of paint and the wider notch is ideal for put the lid back on that tin of paint.
Alike the Lightweight Kitchen Scissors, our Classic Kitchen Scissors also feature a micro-serrated edge so they are able to cut everything, from string to baking paper and herbs to bones. Plus, they are also completely dishwasher safe so no careful washing up required after a long shift in the kitchen!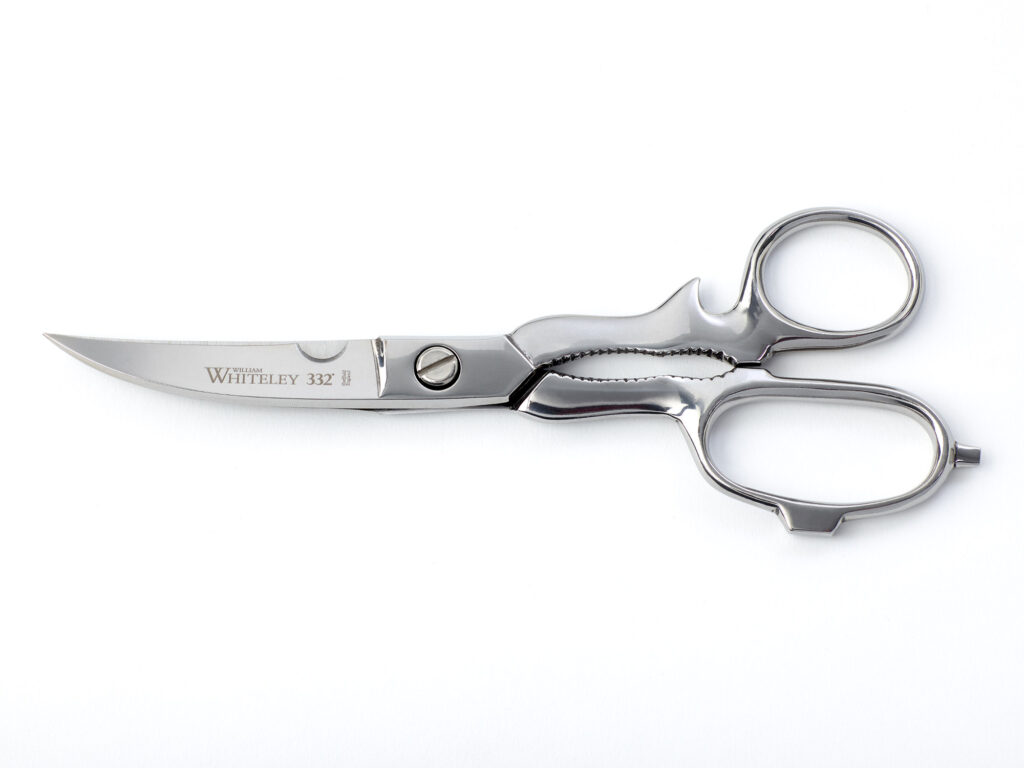 We hope our mini-guide on kitchen scissors has helped you make up your mind. We might be biased, but whichever pair you choose, you won't be disappointed! They both make great partners in the kitchen and both are available with optional laser engraving.