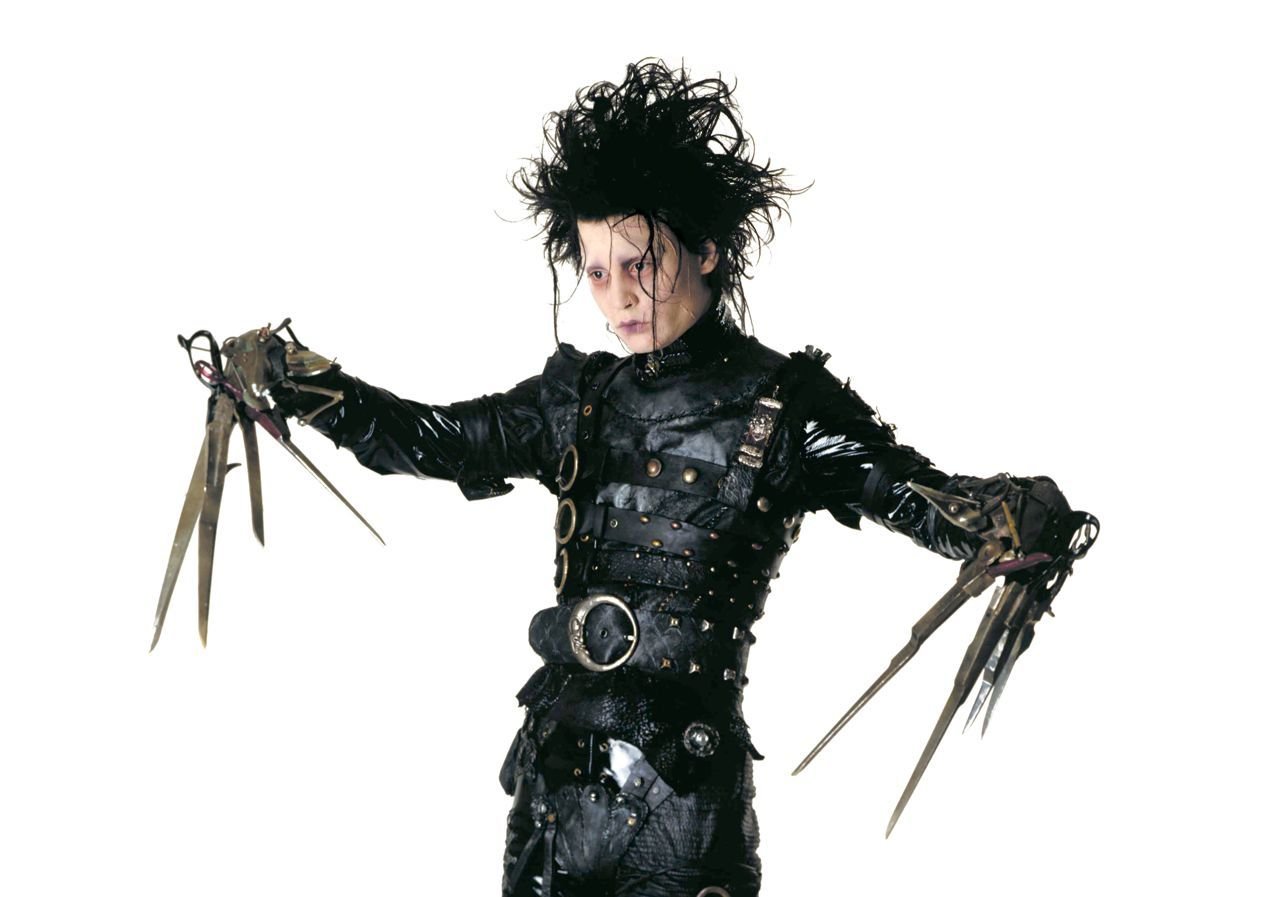 Edward Scissorhands.
In the iconic Tim Burton film "Edward Scissorhands," Johnny Depp portrays a unique character – an artificially created human with scissors for hands. Notably, the character of Edward Scissorhands originated from a Tim Burton drawing, originally featuring extremely long fingers instead of scissors.
This transformation occurred when special effects expert Stan Winston drew inspiration from the early drawing. He proposed the idea of giving the character 'scissor hands,' a creative choice that significantly shaped the character we all know and love today. Tim Burton approved of this idea, and it marked the commencement of production led by Stan and his team of special effects experts.
Stan and his team's dedication to detail shines through in their journey, as Stan Winston's School of Character Arts describes. They meticulously searched for various pruning shears and scissors to craft Edward's distinctive scissor hands. When you watch the film you'll immediately observe the unique character of each finger.
Once the final design was chosen, the scissor hands were brought to life on screen. Surprisingly, Stan and his team achieved this lifelike effect without using actual blades. Instead, they employed lightweight resin blades cleverly designed to mimic the appearance of metal. This ingenious choice not only ensured safety on the set but also delivered a strikingly realistic look in the film.