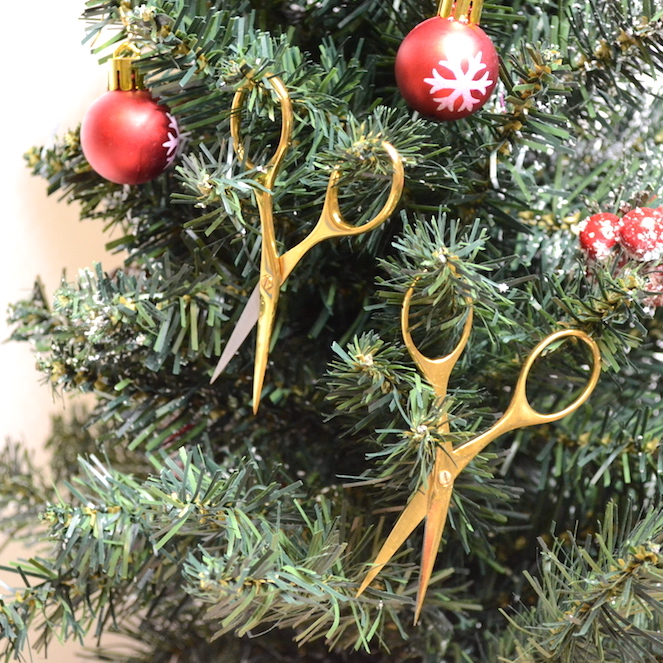 Best Gifts for Sewers
With Christmas fast approaching, we thought it was a great time to put together our top scissor picks for the sewing enthusiast in your life. Whether they're the person you always go to when you need that small hole repairing or seam taking up, or they make fabulous creations from scratch – we have just the things that will show your appreciation this Christmas!
Our first go-to recommendation? The incredible Wilkinson EXO shears. Endorsed by Savile Row tailors, the Ministry of Upholstery, and leading suppliers of craft tools, EXO are the go-to cutting choice of professionals, craftsmen and women, and hobbyists. With ergonomic handles, super sharp blades, and a stunning finish in either silver or gold, these are the ultimate coveted gift item. Featuring the bolt fixing from our professional shear range, the EXOs also allow for a speedy and smooth 'pick up' and 'put down' motion – as well as adding an eye-catching feature.
Offering the perfect combination of style and performance, the EXO range is available for purchase in a bespoke foam-lined box, with optional personalised laser engraving on the back blade making them a perfect gift.
Our second recommendation is a hardy pair of threadclips – no sewers toolbox would be complete without them! Designed to hang from your third finger as you sew, they leave the rest of your hand free to manage the needle and thread. Our threadclips feature a sprung action and extra fine points making light work of delicate stitching. Available with both straight and curved blades in a chrome-plated finish, or straight blades with a striking black finish.
For the embroidery enthusiasts, we offer several choices to optimise comfort depending on the shape of your hand and fingers, as well as beautiful design options. If you need a larger, lighter pair, then our Wilkinson Glide embroidery scissors are a great choice with comfortable plastic handles and teflon-coated blades. Our big bow embroidery scissors are also a great option for those with larger fingers.
For those who prefer something a little bit more ornamental, we have the classic stork embroidery scissor as well as a more unusual but equally attractive epaulette scissors. Lastly, if you want your recipient to really feel like royalty, our gold-plated embroidery scissors are a great choice and have the royal seal of approval from her majesty herself!
Our final suggestion is our Wilkinson 10" x-tra sharp sidebent shears, available both left and right handed. Our hot-forged carbon steel sidebents are world famous, and used by professionals around the world due to their unrivaled quality. Handmade by craftsmen using traditional techniques, they offer precision cutting for all types of fabric and feature a unique corrosion protection on the inside meaning they are the gift that keeps on giving. The x-tra sharp sidebents feature one micro-serrated blade and one knife edge blade, allowing the shears to grip slippery fabrics and reduce cutting effort.
All of our scissors are shipped in the highest quality bespoke packaging, and we ship worldwide. Each pair is hand-made to order by our talented team of craftsmen and are designed to last a lifetime.