What's the difference between serrated and non-serrated blades?
As the oldest scissormakers in the Western world, Whiteley's has built an impressive reputation as scissor experts, providing cutting solutions for a range of diverse materials. We make a huge variety of scissors in our factory, using different shapes and different edges to suit all types of cutting needs.
 _
We often get customers asking for advice on which type of scissor suits which material, and one of the first things to consider is the type of edge on the blade. Our sidebent scissors come both serrated (Wilkinson X-tra Sharp) or non serrated (Wilkinson Classic).
_
Our Wilkinson Classic sidebents have two knife edge blades, with no serration. The blades allow for a smooth cut, which is excellent for thinner materials such as cotton, silks and lace. You can also run the blades along lengths of fabric easily.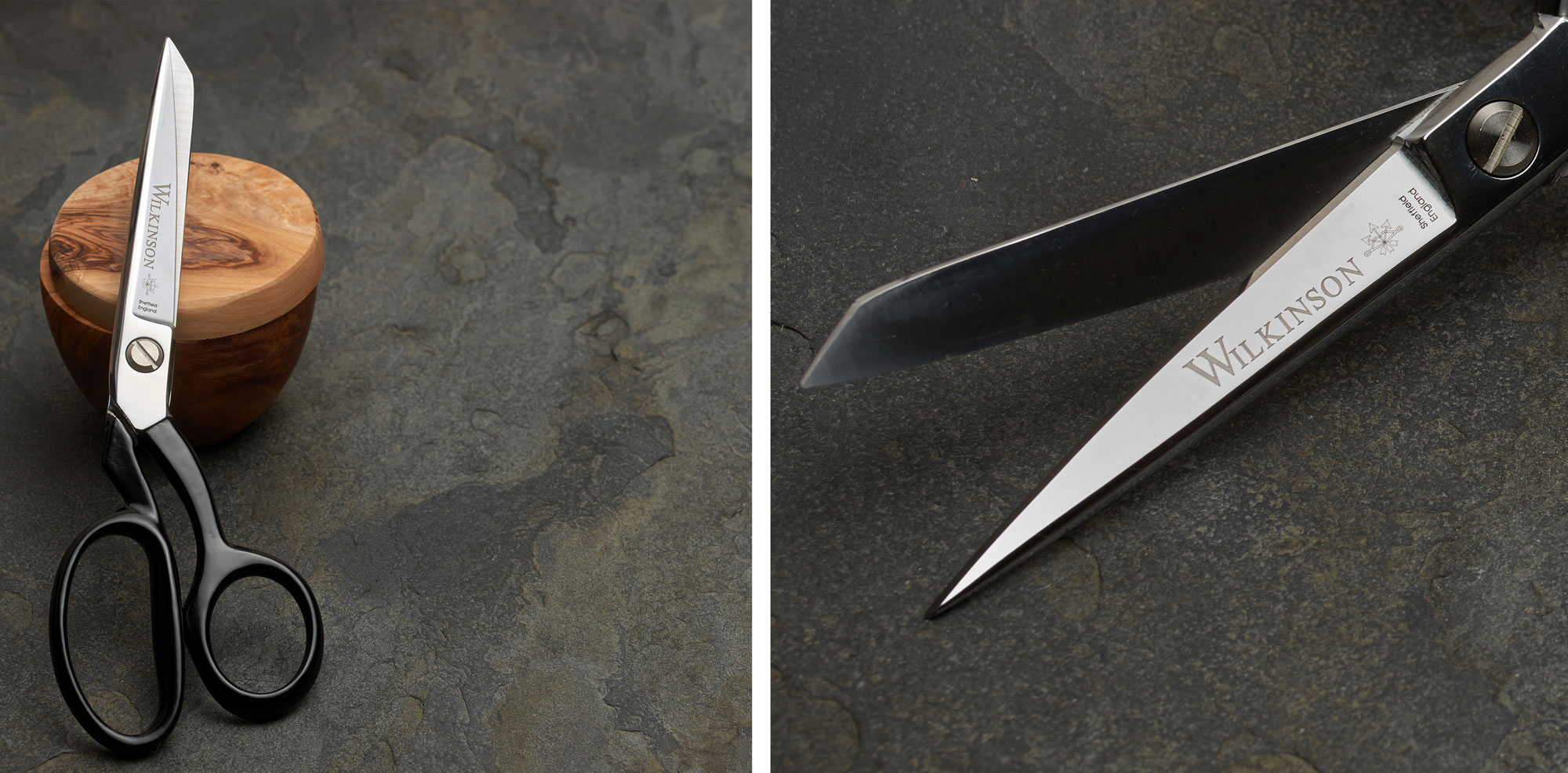 Wilkinson Classic Sidebents, available in 7″, 8″, 9″, 10″ and 12″
 _
Our Wilkinson X-tra Sharp sidebents have one knife edge blade and one serrated blade; the serration grips the fabric as the knife edge slices through. This makes it a better scissor for tackling thicker materials like tweed and leather, but less ideal for silks or chiffons as the serration can cause it to snag & pucker the fabric, disturbing the weave.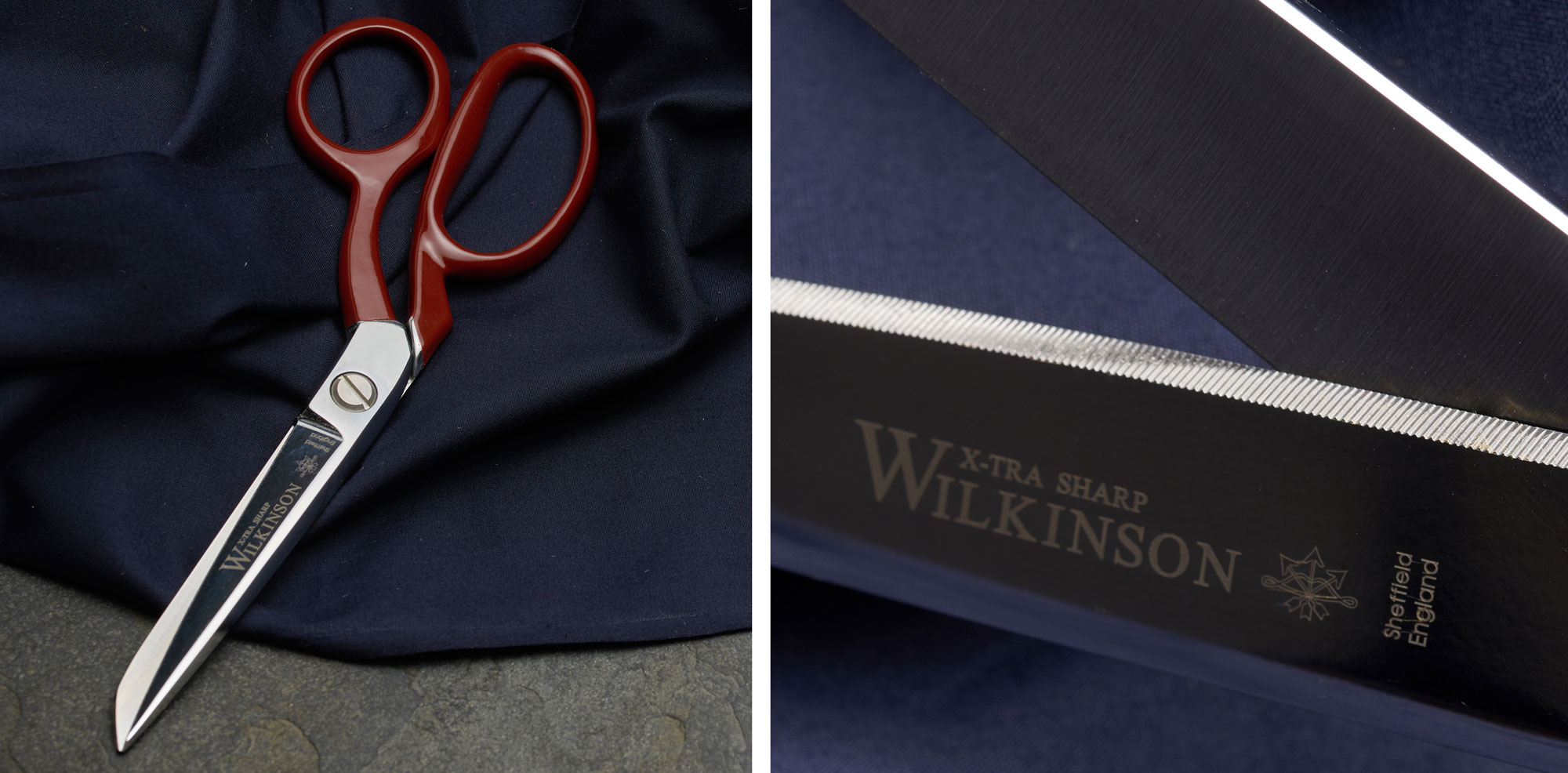 Wilkinson X-tra Sharp Sidebents, available in 8″, 10″ and 12″
 _
We're delighted to be able to offer both the Classic and the X-tra Sharp options for left-handers too, with our new limited edition Wilkinson Colours range.

Wilkinson Colours Left Handed range – available in 8″ and 10″
 _
However, if you're looking for a scissor that can do everything, look no further than our ground-breaking Wilkinson EXO! Capable of slicing through both thicker materials and thinner silks/chiffons, the EXO blades are super sharp and will cut through a variety of materials with ease. As the most technologically advanced scissor available on the market, their ergonomic handles are designed for a comfortable grip and deliver a powerful cut time after time.