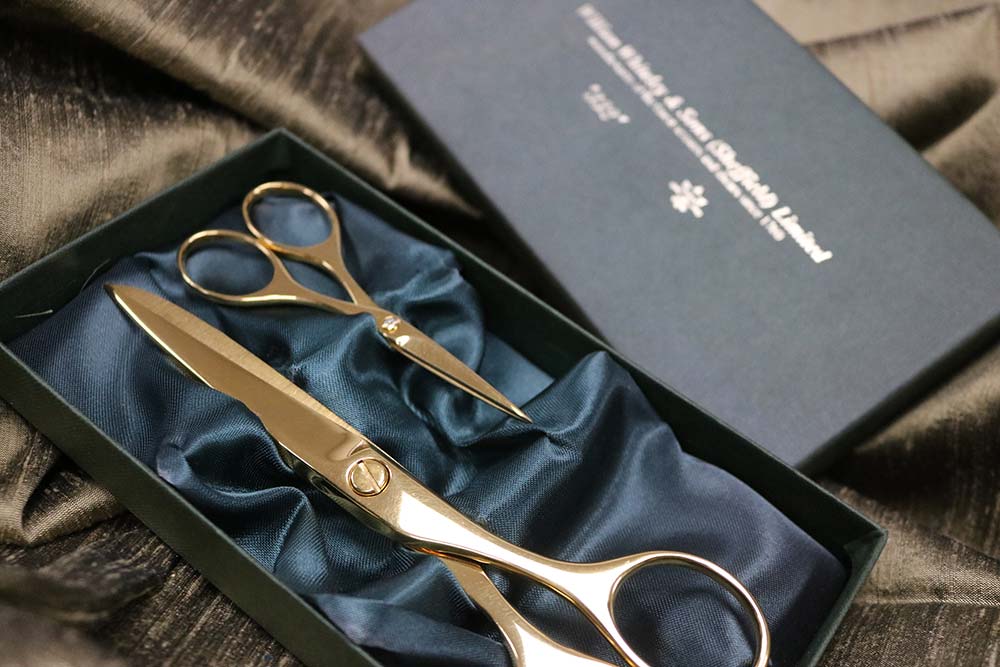 Scissors for two Queens
In 2003, Sheffield completed the building of its Winter Gardens which were the largest of its kind to be opened in the UK in the last 100 years. Sheffield City council invited HM Queen Elizabeth to open the gardens and wanted to give her a special gift from Sheffield which was made in Sheffield. The council came to us to see if there was anything suitable that we could do and luckily there was. We were making a green gift box with gold lettering containing two pairs of gold plated scissors, embroidery and household, matching patterns, lined with green satin and they thought this was just the thing.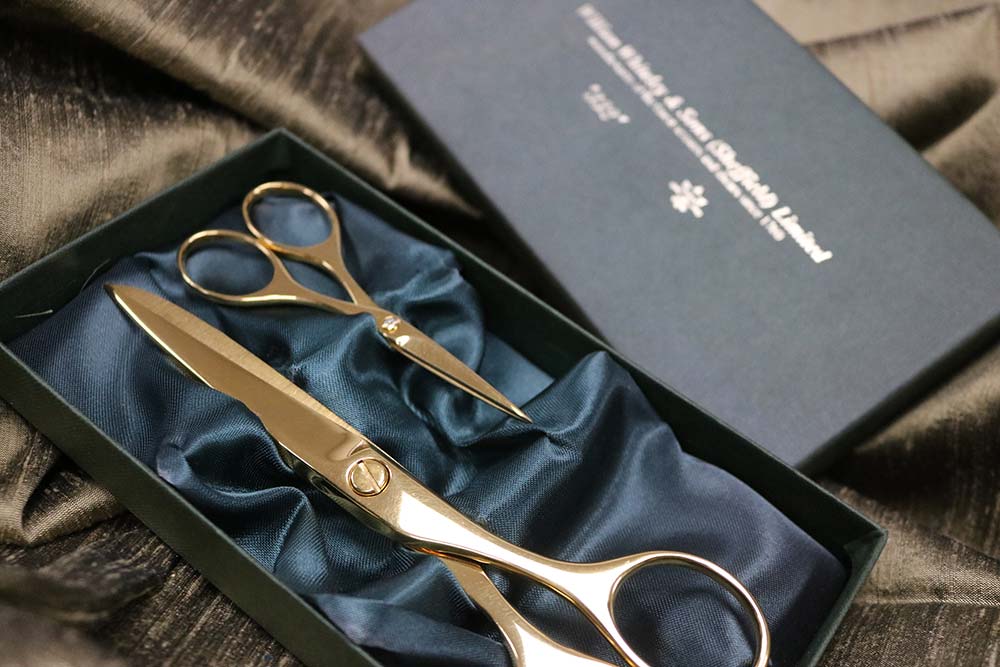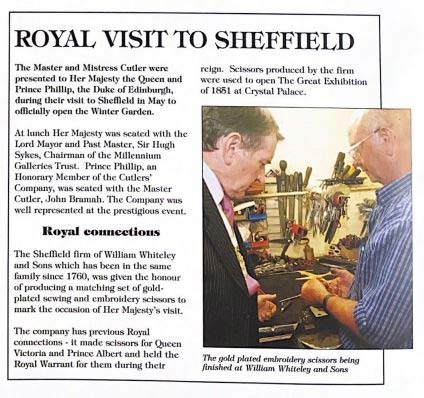 After the Queen had opened the Gardens, the council presented her with these scissors. She was so pleased with them that she didn't hand the gift straight over to her ladies in waiting, but put them in her own handbag as she wanted to keep them. We were very pleased about this and we were interviewed on local radio about it, as Sheffield doesn't always get much Royal attention.
Most gifts given to Royalty are stored in the Royal Collection at Windsor Castle, which is where scissors made by us and given to Queen Victoria are kept. We have a copy pair here. Wilkinson received the Royal Warrant for this "Makers of Scissors in Ordinary to HM Queen Victoria and HR Prince Albert".
Below is a photo of the letter of thanks that was received from Queen Victoria and a photo of Queen Victoria's scissors too.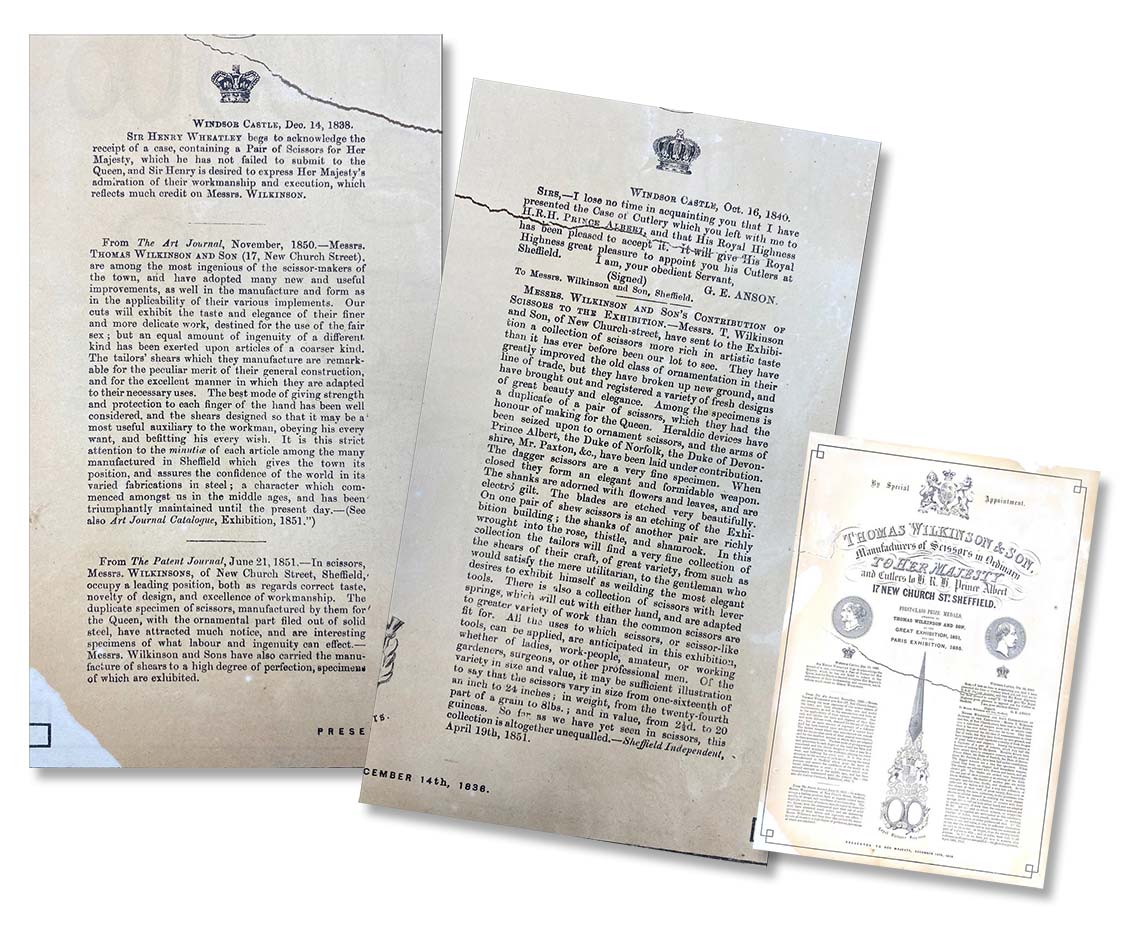 The skills that were used to make these particular scissors are lost now, sadly. They were made entirely by hand; the craftsman had to make his own tools. There was no electric light so they would have needed some bright sunny days to make the tiny, intricate pieces of work they were making.
These scissors were made by Thomas Wilkinson; another scissor maker in Sheffield; Wm Whiteley bought them out in the 1880s. The skill and the fine detail of both the etching and the filing are exquisitely done – these skills are lost now. Other exquisite scissors made by Thomas Wilkinson won medals at the Great Exhibition at the Crystal Palace in London in 1851. This exhibition was instigated by Prince Albert and had around 6 million visitors! Apart from winning medals, it earned the Royal Warrant from Price Albert and Queen Victoria. Another medal was won at the Paris Exhibition in 1855 by these scissors. The Certificate was signed by Napoleon Bonapart the Third and we have it in the office to this day along with the showcase of the Prize winning scissors.