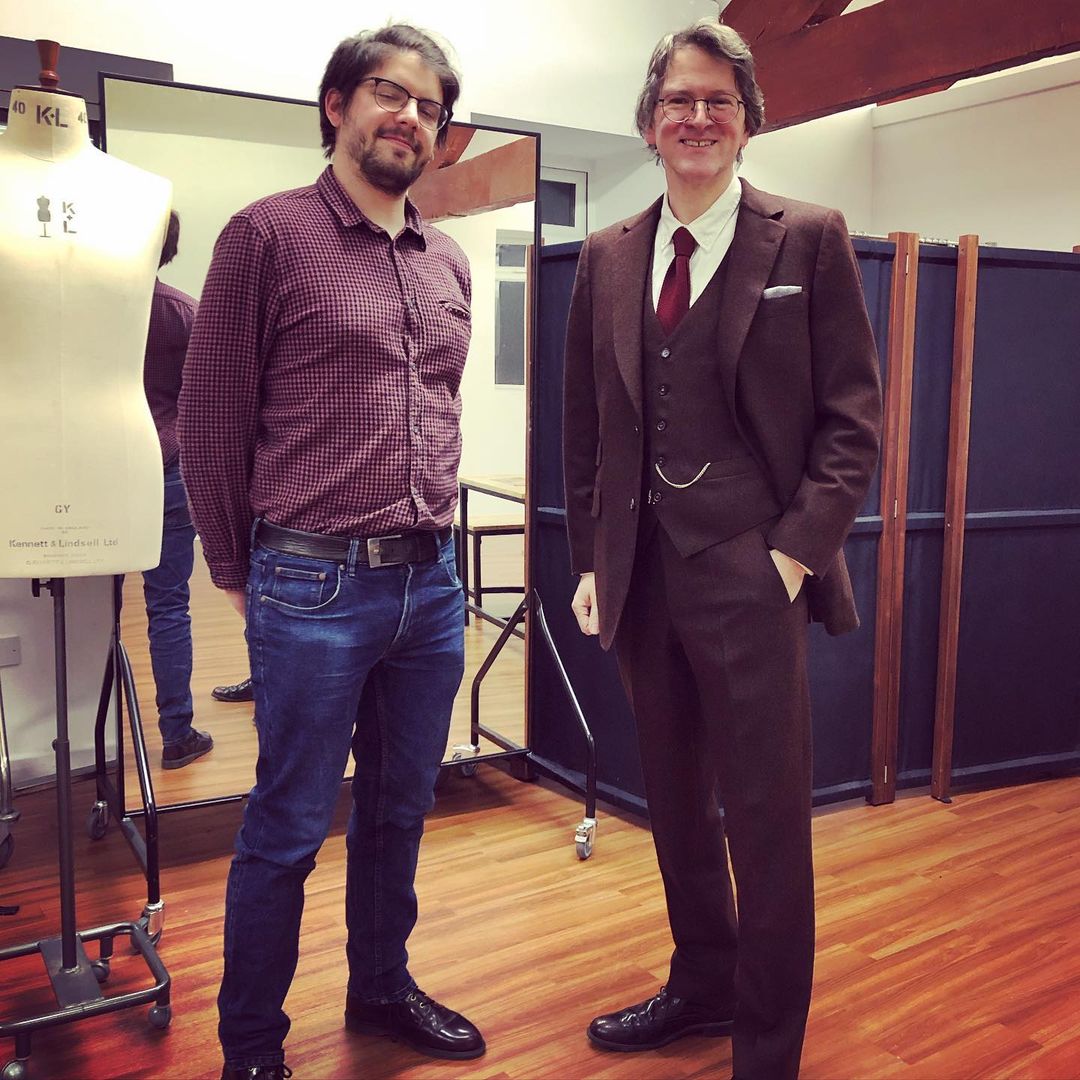 Quentin Felix – Getting into Tailoring
Quentin Felix
Getting into Tailoring
As far as I can remember, I have been curious about things surrounding me. I would want to construct things. I have spent countless hours playing lego and Meccano. I would take things apart and try to understand how things work. My first attempts would be on broken objects since I wouldn't have to put them back together.
In the house where I grew up, there is a sewing machine. It is a vintage Singer treadle sewing machine, that can be flipped down and covered with a tabletop. As I got a bit older, I asked my mom if I could "play" with it. Of course, I knew this wasn't meant to be broken apart and thrown away. I saw my grandmother making pencil cases and fixing garments with this intriguing device: I knew it was to be handled with care. I think I was a bit surprised at first when I was allowed to use it. The only thing was that my mom couldn't help me. Maybe she was too busy, or she wanted me to lose interest, or maybe she knew this would hook me up even more; nevertheless, she told me: "Sure you can have a look, but you will have to work out how it works yourself, I don't know how to use it."
With hindsight, I wonder if she said it the same way we sewists sometimes say "Oh, you are looking for someone to replace the broken zip on your fly. That's too bad I don't know how to do it". Anyway, I was not going to turn the opportunity down. I had a look and grabbed a scrap piece of fabric. I wonder how I got the machine threaded, but after a bit, I ended up with a half-decent seam, with its load of knotted lengths of thread on the underside. And that's how I learned about tension on a sewing machine. This was one of my first sewing lessons, from a long series.
Fast forward to 2014 where I bought my first commercial sewing pattern. I had made a few bags and sewed some patches to fix my garments, but never thought about buying a pattern.
A friend asked if I could make her a dress. I told her: "If you pay for the material I will gladly try!" We ended up picking a pattern from Burda, with stretch fabric. For a first "big project", that was asking for trouble, and I learned that along the way. The instructions of the Burda patterns are notoriously difficult to understand, and stitching stretchy fabric with a machine that can only do a straight stitch is not going to give you the best result. But here again, I liked the challenge, and it was even more rewarding to understand, apply and see the result of a new technique.
Since then, I think I got addicted to learning. I went from project to project, from pattern to pattern, to learn new sewing techniques. How is a shirt put together? What about a trouser fly? And so on, but still starting from commercial patterns. Maybe you see where this is heading…
My best lesson so far was to learn pattern drafting. With that, I was able to better understand how the pattern pieces are made, unlocking a new dimension of possibilities, from getting a better understanding of pattern alterations to drafting from someone's measurements.
Pattern drafting was not easy at first. I found some resource online that felt reliable, but the result was not encouraging, I must have forgotten to add the ease to my body measurement and ended up with something way too tight. But this didn't stop me for too long. I booked a class about making a jacket with a bespoke tailor since I also wanted to learn how to make a suit the traditional way. It was my first holiday on my own.
I flew to the UK for this 2 weeks workshop and have learned so much there. This was 4 years ago. After that, since I wanted to learn even more, I grabbed the opportunity to become an apprentice with this tailor, completed it with distinction, and got hired to make bespoke garments and to pass on my knowledge to other people. I am honoured to announce that I will be involved in teaching the same kind of workshop this summer. It will be a 4 weeks summer school on how to make a bespoke jacket, more info here. I am also involved in the teaching of the level 5 diploma in bespoke tailoring and online patern drafting courses at the Tailoring Academy.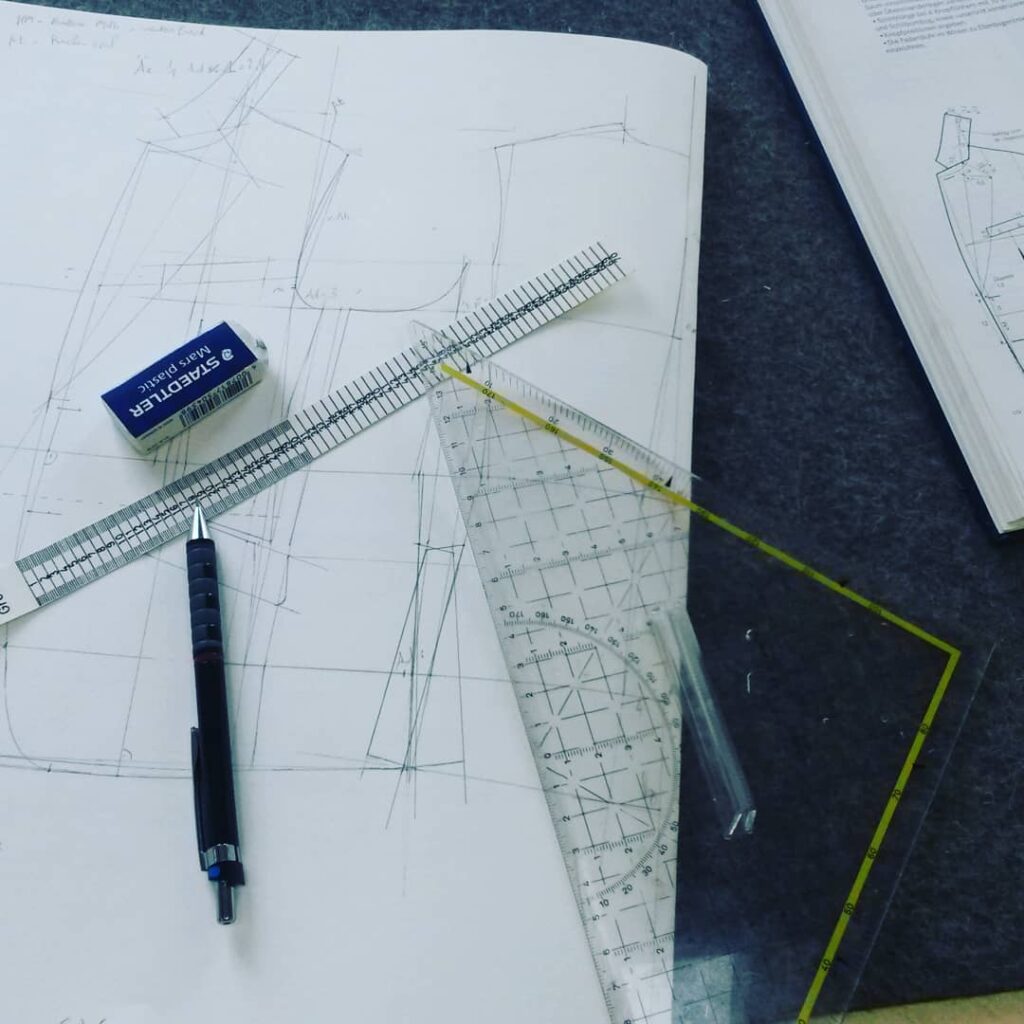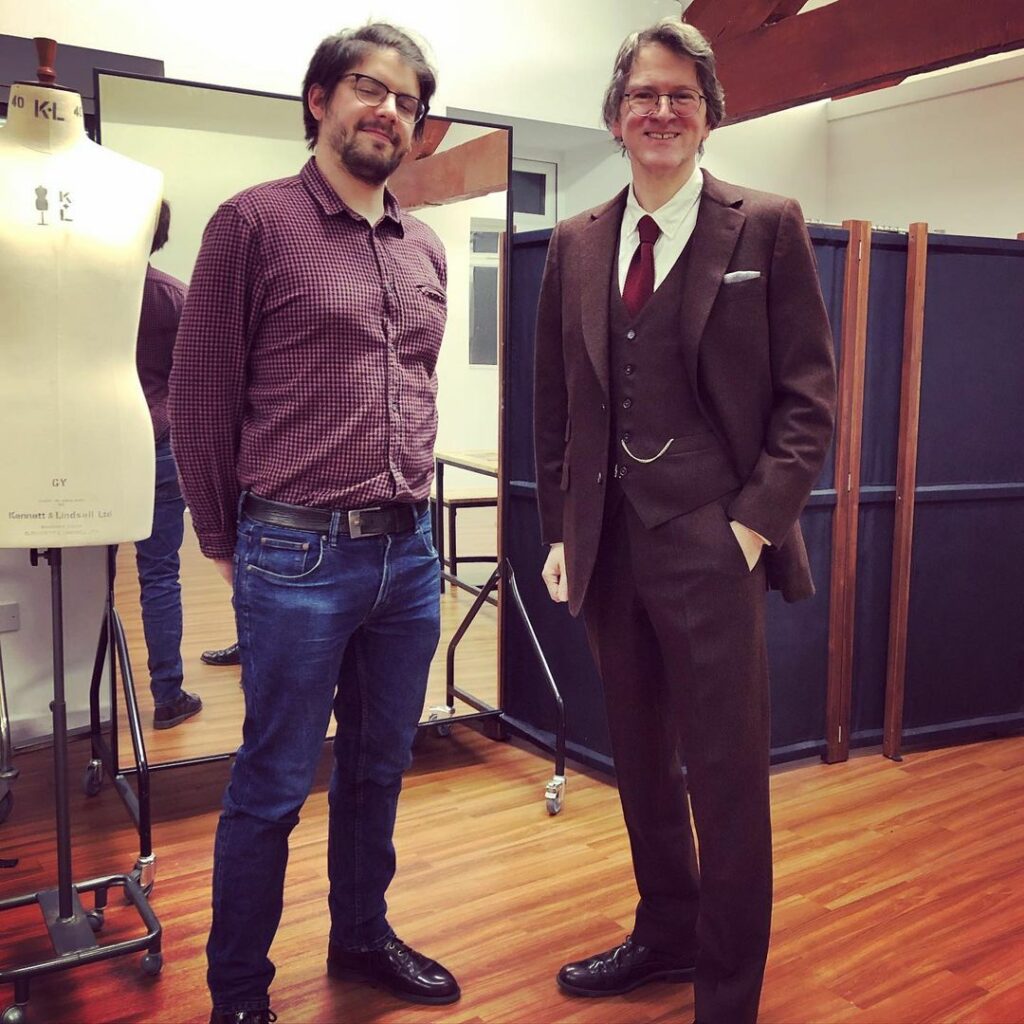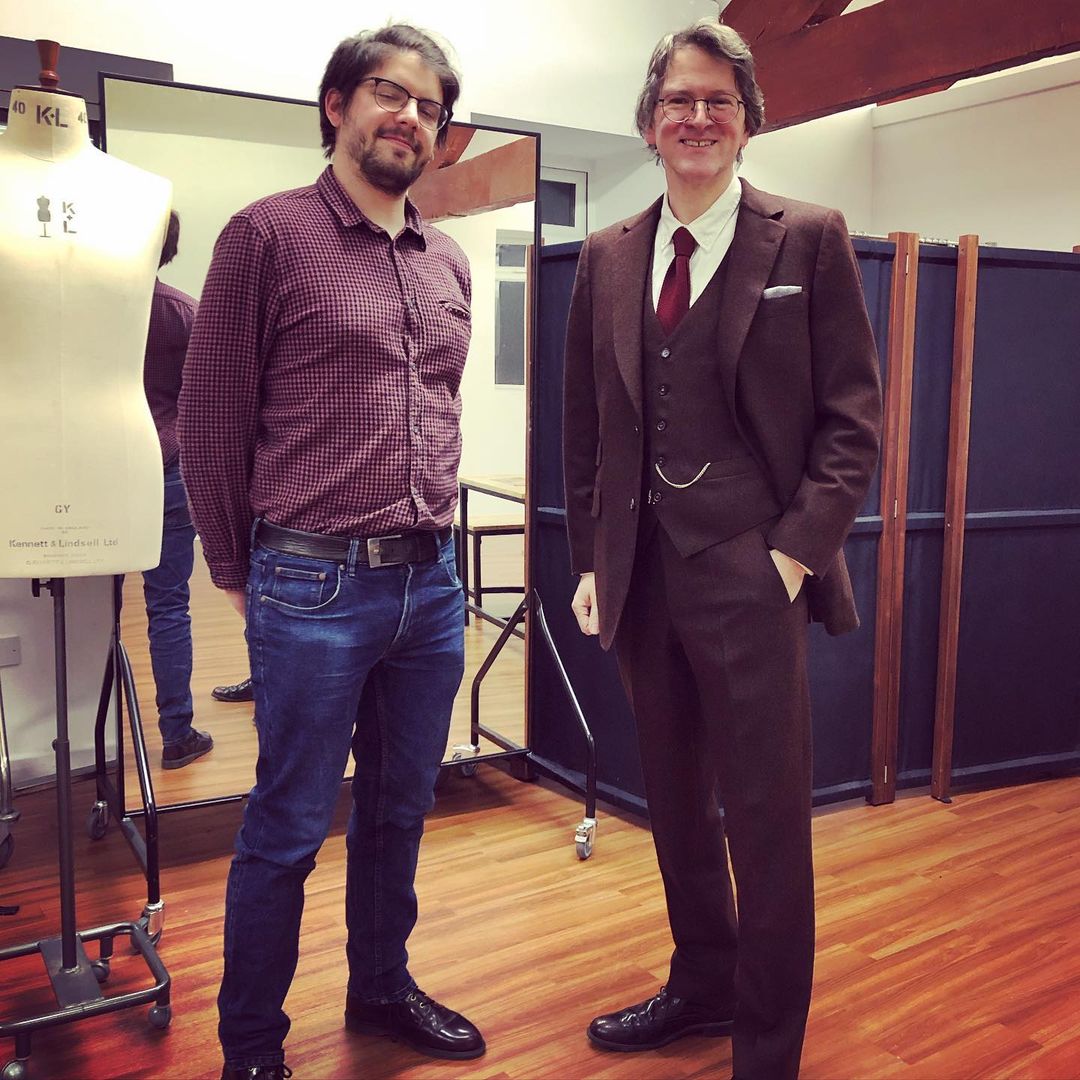 I keep on learning new things with every garment I make, and I think anyone can learn sewing if they take it one step at a time and don't get discouraged after a bad experience. I would like to share a lesson I learned from a bad experience: you should not force yourself to take on a commission if you don't want to! It might sound obvious when it is put like this, but when you sew as a hobby some people might ask you to do things for them, and not even expect to have to pay for it… If you want to do it that's fine, but if you don't, don't forget you can refuse. "Always do favors, never take orders", Laura Kampf says! I learned after this lesson I was not the only one to have experienced that: there is a whole Instagram account about that.
The latest things I would like to learn are embroidery, leatherwork and upholstery. These fields are wide enough to keep me busy for a while, and sometimes I feel a bit overwhelmed: where should I start, do I have the right tools, what if I do it wrong… Well so far I made a pouffe seat for a friend: sure it could be finished better, but it seems to hold up fine. I made a few embroideries I sent as postcards, the recipients seemed glad to receive them, so I am happy. And as leatherwork goes, I whipped up a case for some small file tools, it doesn't look the best but it does the job. But more importantly, I have learned tons whilst doing these things. These days, as long as you have a project and the motivation, you can find tons of inspiration and resources online, and usually, you don't need expensive tools to get started!