Sally Ward
Director
Direct descendant of the original William Whiteley, Sally is the 11th generation Whiteley to dedicate her life to making scissors. Taking over the company from her father in 1980-something (??), Sally partnered with husband Jeremy and together they have driven Whiteley's from strength to strength. With a background in chemistry, Sally loves the scientific challenge in finding methods to cut new generations of composite materials, and solving unique cutting solutions with her unparalleled expertise.
Jeremy Ward
Director
Joining Whiteley's in 1980-something ??, Jeremy has specialized in the business strategy and management; helping wife Sally find new distribution markets, working on new production methods, and bringing inspired ideas to product development. His eye for detail and passion for quality means every pair of scissors we produce are they best they can possibly be.
Caroline Ward
Head of Marketing
Daughter of directors Sally and Jeremy, Caroline has regularly donated her creative input to Whiteley's over the years, and last year became their Head of Marketing ahead of the successful 2017 EXO Kickstarter campaign. With a background in film, journalism and marketing, Caroline loves finding creative ways to showcase what our talented craftsmen do, and to bring the skill of scissor-making to the public. She is currently wearing an extra hat as project manager of the EXO Kickstarter campaign.
Rachel Longstone
Sales and Marketing Administrator
Dr Dean Cutts
Production Manager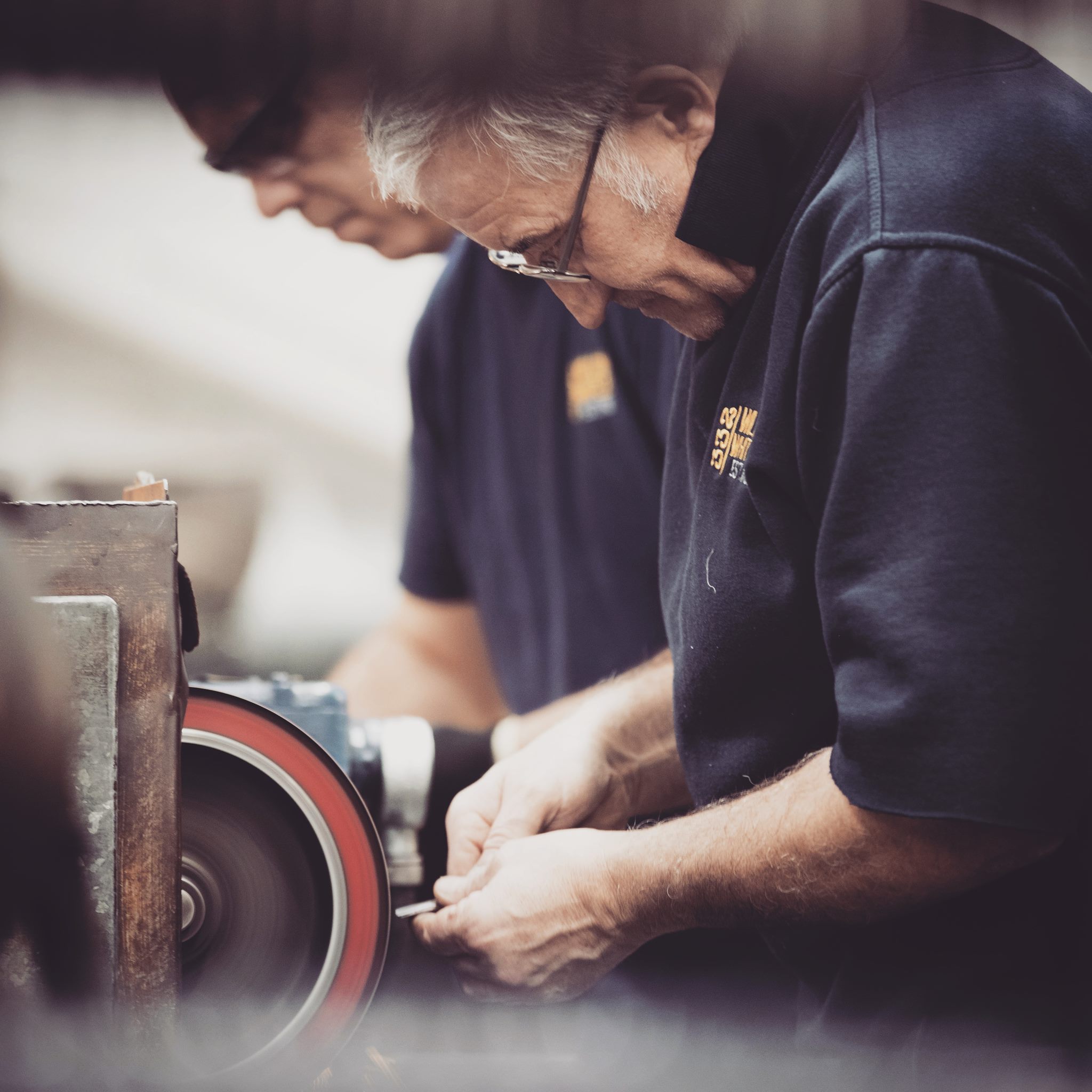 Andrew
Master Scissormaker