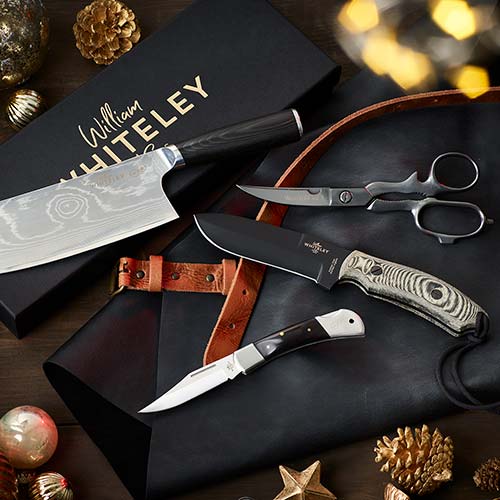 Christmas Gift Guide: Gifts for Him
We're back with another edition of our Christmas Gift Guides. This time we are looking at ideas for him. From the chef, to the handyman, the angler to the explorer – we think we've got all bases covered!
Remember, all of our items are available to purchase on our website (stock permitting) and we offer UK first class domestic shipping and also fully tracked worldwide shipping. In addition, all our items are packaged in our signature William Whiteley gift box or presentation box meaning you are sure to impress this Christmas Day.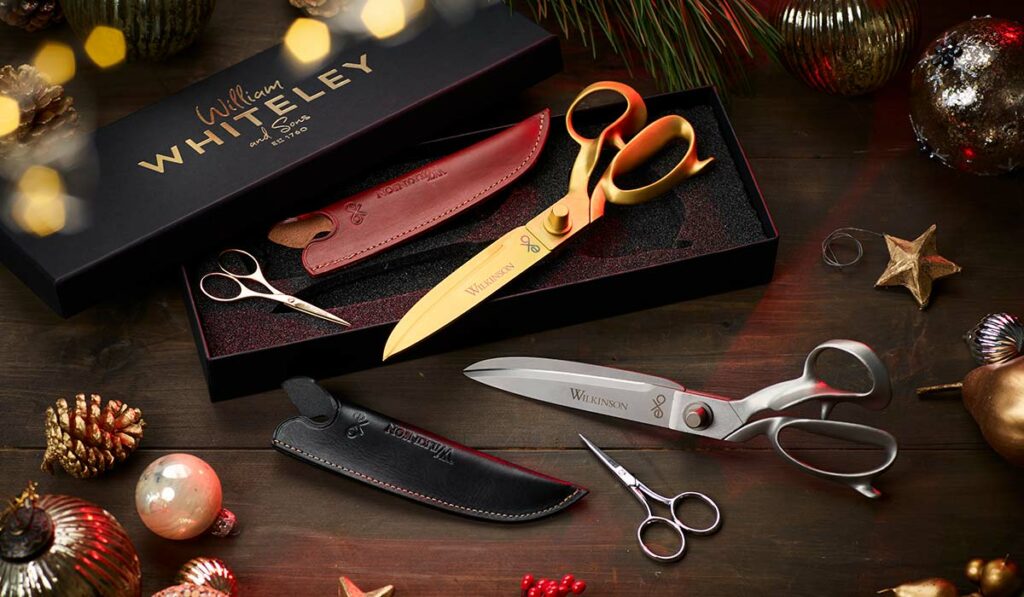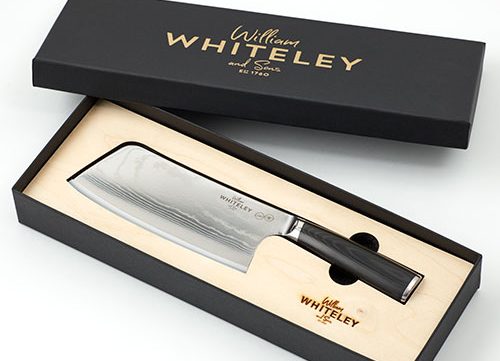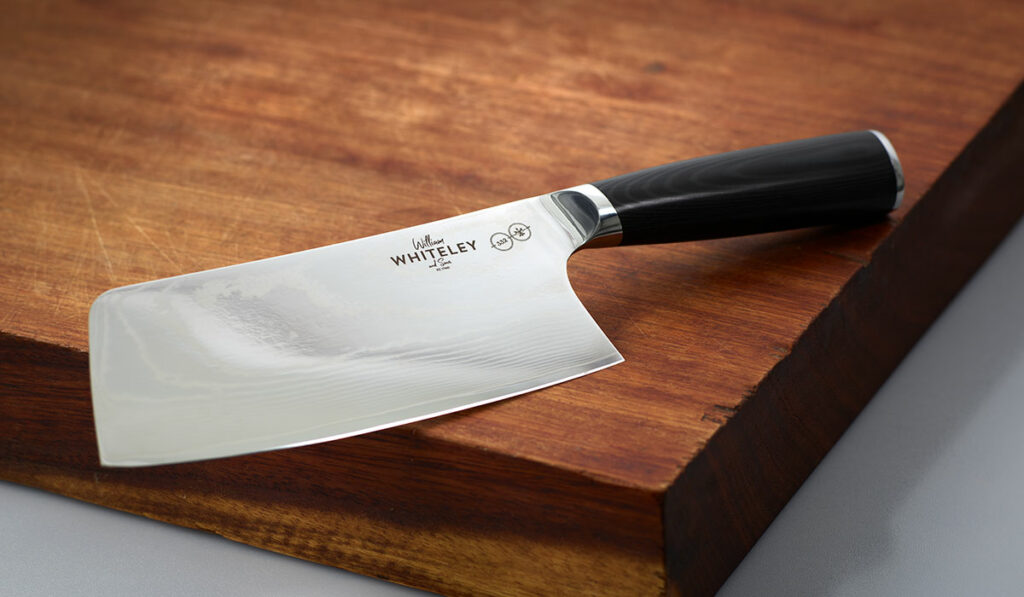 Our super sharp Damascus Cleaver Knife will certainly make the cut this Christmas. Manufactured from high carbon VG10 stainless steel with an above industry standard hardness of up to 62 HRc, our Damascus Cleaver Knife has been made to be the best. We have put superior sharpness, longevity and durability at the forefront of our Damascus Cleaver as we wanted to ensure it was the perfect addition to any kitchen knife collection.
The multi-layered Damascus steel blade provides an ultra strong core coupled with flexible stainless steel allowing the edge to be honed to razor sharp precision and provides superior edge retention.
The ergonomic G10 resin infused handle not only provides a striking design, but also aids the Whiteley Damascus cleaver knife's precision balanced handle and blade.
As the Damascus blade is built up of many sandwiched layers covering the core of the blade, each knife is completely unique making it an extra special gift. Each knife is able to be lasered with optional personalised engraving and is presented in our signature gift box, complete with bespoke foam and wooden insert.
And, if you open your gifts early enough, just in time for any last minute Christmas Dinner preparation!
To purchase, click here.
Our Whiteley 3 inch handcrafted, folding, locking knife is made from 440 stainless steel and features an ebony wood curved handle. Using a higher grade stainless steel ensures optimum performance and longevity making it ideal for the avid adventurer, green-thumbed gardener or general hobbyist.
Our Whiteley pocket knife also comes with a Whiteley branded bespoke pouch ensuring the knife will remain safe and protected whilst not in use. In addition, the Whiteley Pocket Knife is available with bespoke laser engraving making it a perfect keepsake for many years to come.
To purchase, click here.
Our Whiteley Expedition scissors are perfect for trips camping and other outdoor activities. Featuring an extra durable Tetrabond ceramic coating used widely by aerospace and other high tech industries, where high durability and extended life are essential, you can be confident in knowing that the Expedition scissors are built to last.
The Expedition scissors are designed with multi-use features at the heart of the design. The offset handles are designed with additional features including a garlic/nut cracker function and an integral tin and bottle opener meaning you'll never be caught short at a barbecue around a camp fire.
In addition, the curved blades of the Expedition scissors provide extra accuracy and strength with one micro-serrated for extra grip and another with a notch for cutting through bones and other tough stuff.
Suitable for fishing, camping, grilling, hunting, backpacking and more, whatever it is you're doing. The Expedition scissors will ensure you've covered. Ideal for cutting a variety of tough substances such as wire, rope, plastic packaging, fishing line, meat, bones and herbs, not much will get in your way on an outdoor trip with these in your backpack.
To purchase, click here.
Our Whiteley Fishing Kit is coming very soon! It's the ideal accompaniment to any fishing tackle box. Featuring 6′ curved fishing foreceps, 4′ fishing braid scissors and fishing line clippers.
Our 6′ curved fishing foreceps are ideal for extracting hooks with their serrated blades and locking handles for extra grip. Our 4′ fishing braid scissors feature extra sharp points and blades, perfect for dyneema fibres and superlines. Finally, our fishing line clippers are ideal as a line clipper or hook eye cleaner.
All items are made from top quality stainless steel ensuring durability against the elements so they can be used daily without any fear that they will let you down.
Our Fishing Kit comes packaged in our signature gift box making it the ideal present for the angler in your life.
The fishing kit will be available in early December. Please keep an eye on our social media channels to be the first to hear about its launch!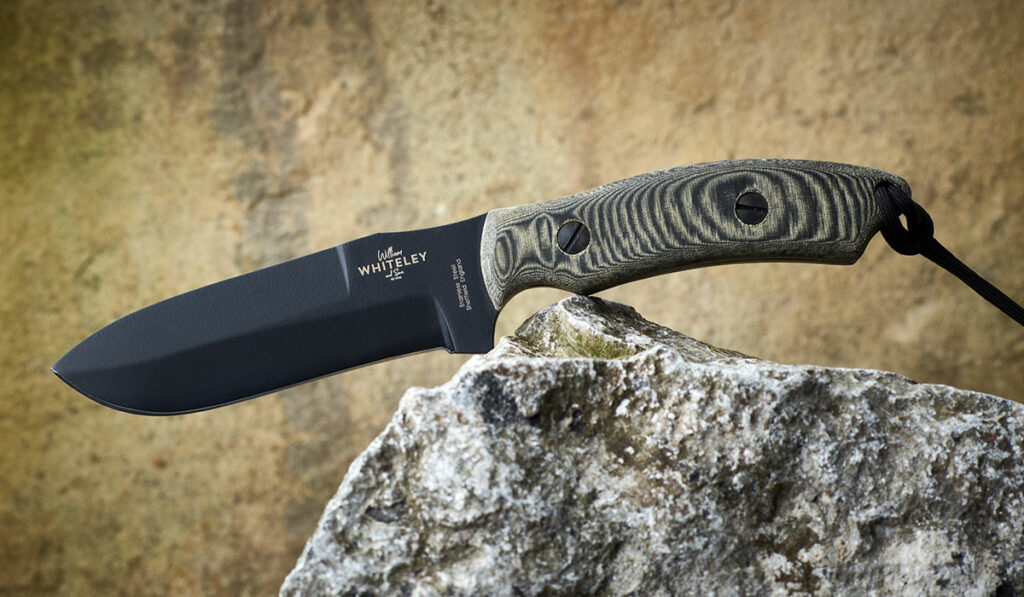 Our handcrafted Whiteley Survival Knife make an ideal gift for the outdoorsmen. Manufactured in Sheffield from CS80 Carbon Steel, often referred to as Spring Steel. Spring steel is widely used in many industries including knives and swords and provides excellent edge retention and durability, meaning the Whiteley Survival Knife has been designed and built to last whatever you throw at it. The blade is also Teflon coated making it more resistant to wear and corrosion.
The bespoke handle is made from black Micarta, which not only looks fantastic, but is super strong thanks to its composite properties. The Whiteley Survival Knife comes complete with a heavy duty sheath, manufactured by Blackhawk of the USA, one of the world's premier producers of survival equipment. The sheath is made from 1000 Denier Cordura material ensuring your Tactical Knife is thoroughly protected when not in use.
Available with optional bespoke engraving and packaged in our signature Whiteley gift box, the Whiteley Survival knife makes the ultimate gift for any outdoor adventurer.
To purchase, click here.
Still unsure?
Still haven't quite found what you're looking for? Not to worry! We have a whole array of gift for him ideas across our Whiteley's catalogue, including a DIY shears, Electrician Snips and Lightweight Kitchen Scissors to name just a few.
Click this link to be taken to our top gifts for him picks.
See something you like but it's out of stock? Please email [email protected] and we will ensure you are the first to know when they are made available again.