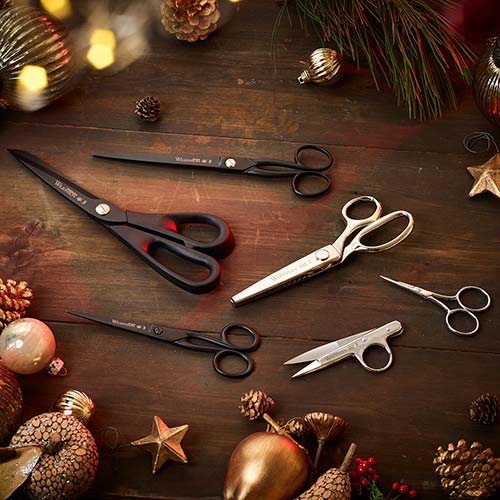 Christmas Gift Guide: Crafting
We're here again to help with the next instalment of our Whiteley Christmas Gift Guides. This time, we're looking at perfect gifts for the crafters. Whether it's card-making or scrapbooking, textile work, embroidery or DIY, there's a tool to perfect for everyone's armoury.
Remember, all of our items are available to purchase on our website (stock permitting) and we offer UK first class domestic shipping and also fully tracked worldwide shipping. In addition, all our items are packaged in our signature William Whiteley gift box or presentation box meaning you are sure to impress this Christmas Day.
9' Wilkinson Black Paper Scissors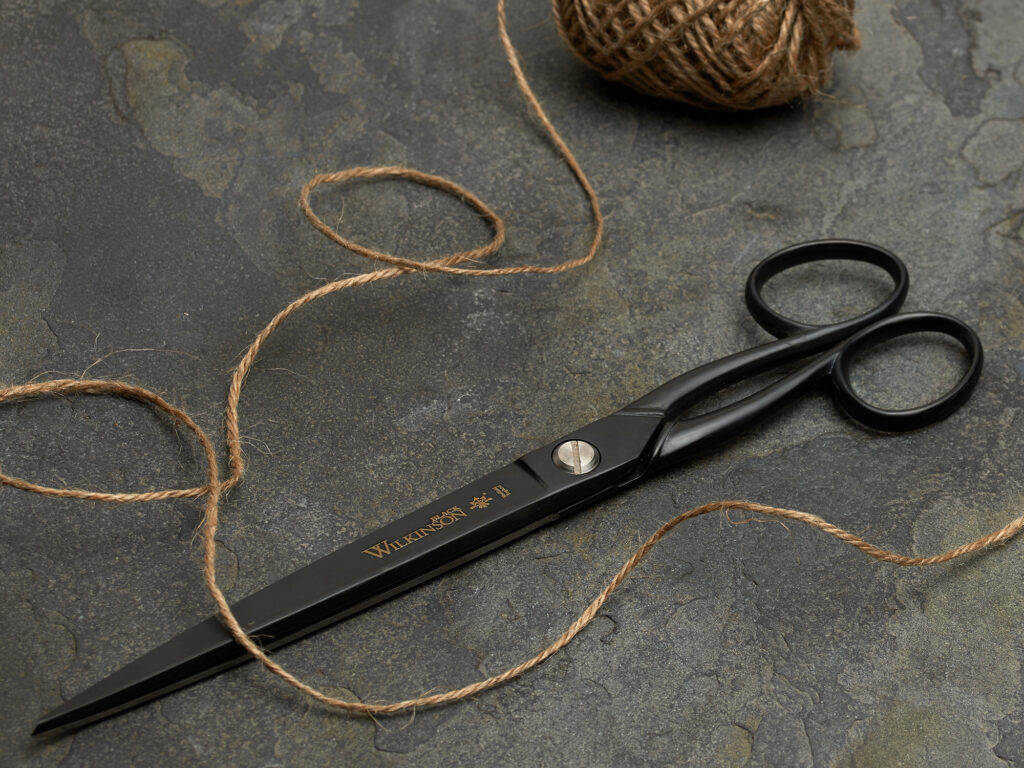 Traditionally used as wallpaper hanging scissors, our 9′ Wilkinson Black Paper Scissors make a striking partner on a desk or work bench.
With long, Teflon-coated, non-stick blades our 9′ Wilkinson Black Paper Scissors are ideal for pattern cutting, scrapbooking and card-making. The Teflon coating ensure our range of paper scissors will resist corrosion and wear for many years to come ensuring they will be a keepsake for many years to come.
Available with bespoke laser engraving, the 9′ Paper Scissors black blades create an impressive canvas for a special added message to a loved one.
To buy now, click here.
Our Whiteley Pinking Shears make the ideal gift for any crafter as they are easy to use and provide a zig-zag edge to help prevent the fraying of fabric meaning they are ideal for anyone who frequently works with fabric.
Available with bespoke laser engraving and packaged in our signature gift box, they are the perfect addition to a crafter's kit.
To buy now, click here.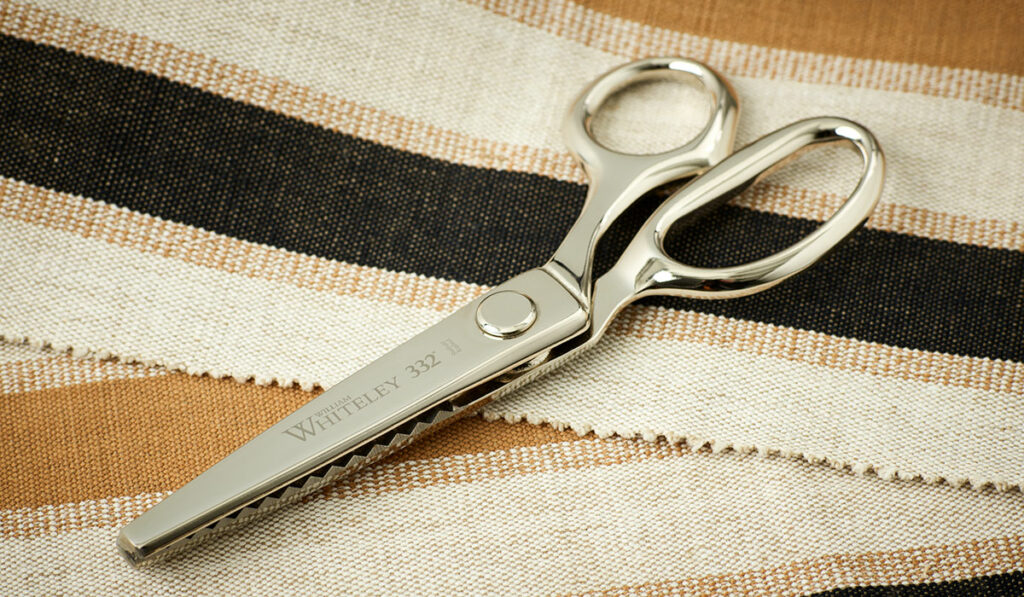 Wilkinson Glide 10' DIY Shears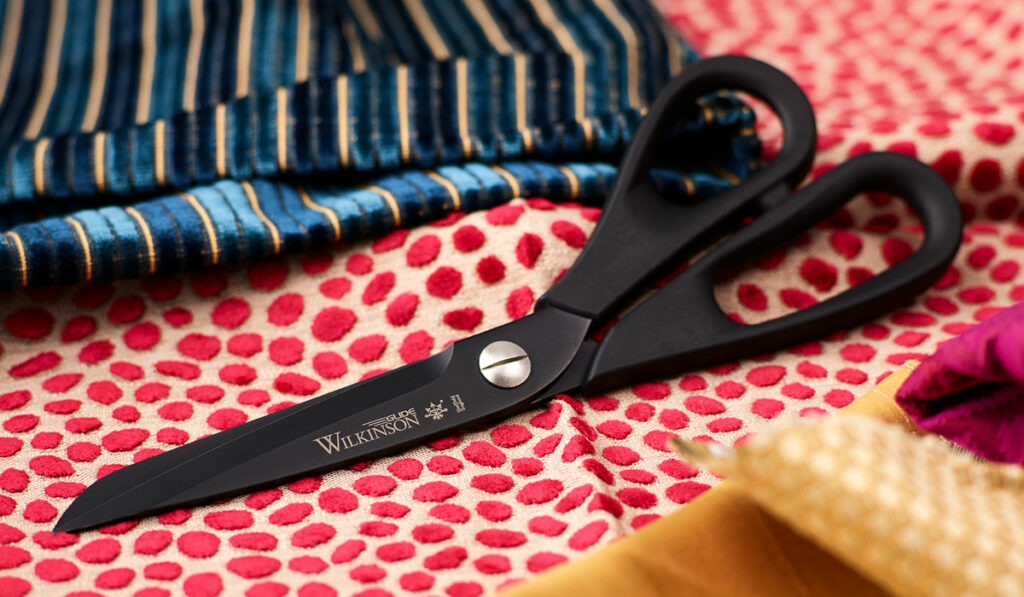 Our 10′ Wilkinson Lightweight Glide DIY shears are a great addition to any toolbox. With plastic, lightweight ergonomic handles, these DIY shears can be used all day long without fatigue.
For cutting through the tougher stuff whilst crafting, our 10′ Wilkinson Glide DIY shears feature Teflon coated stainless steel blades which resist adhesives and offer extra smooth gliding through heavy duty textiles.
To buy now, click here.
Our powerful Theadclips feature a sprung action and extra fine points for delicate work. Designed to hang from your third finger as you sew, these threadclips leave the rest of your hand free to manage your needle and thread.
They are available with optional bespoke laser engraving and they are also available in a Curved and Black version too.
To buy now, click here.
Straight Threadclips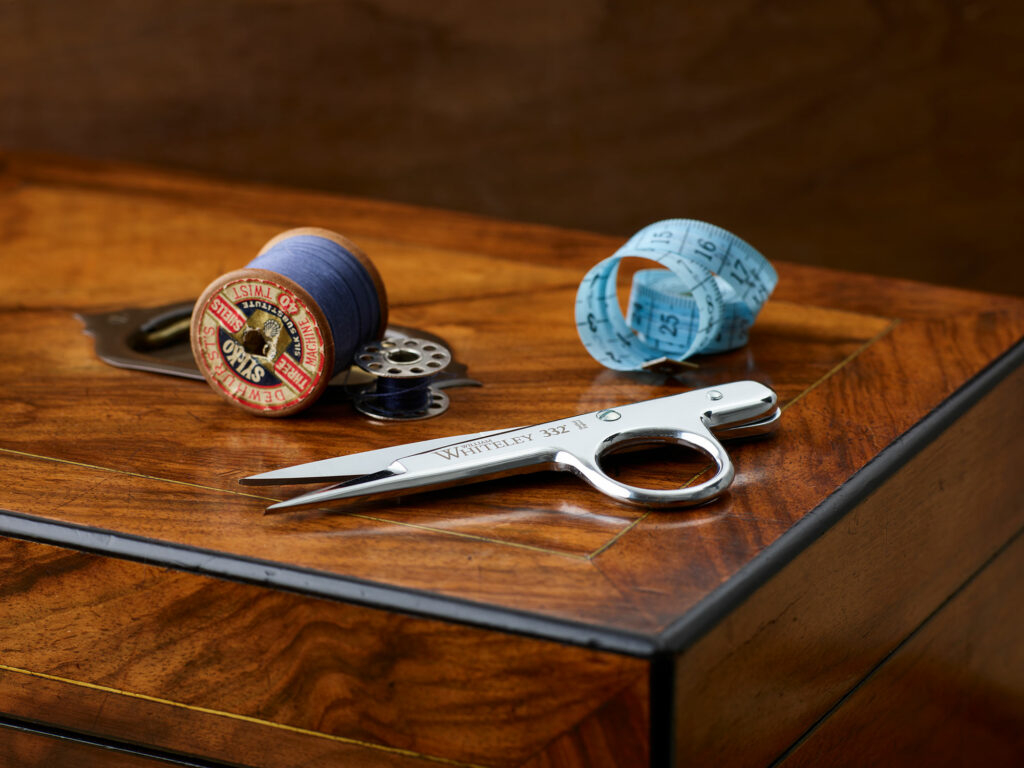 7' Wilkinson Black Paper Scissors
The little brother to our 9′ and 10′ Black Paper Scissors, our 7′ Black Paper Scissors are ideal for more detailed work when crafting and scrapbooking.
Featuring sharp points and Teflon coated blades, they are a great companion when working with glues or other adhesives.
Similar to our 9′ Black Paper Scissors, the black coating provides a striking canvas for the optional bespoke laser engraving.
To buy now, click here.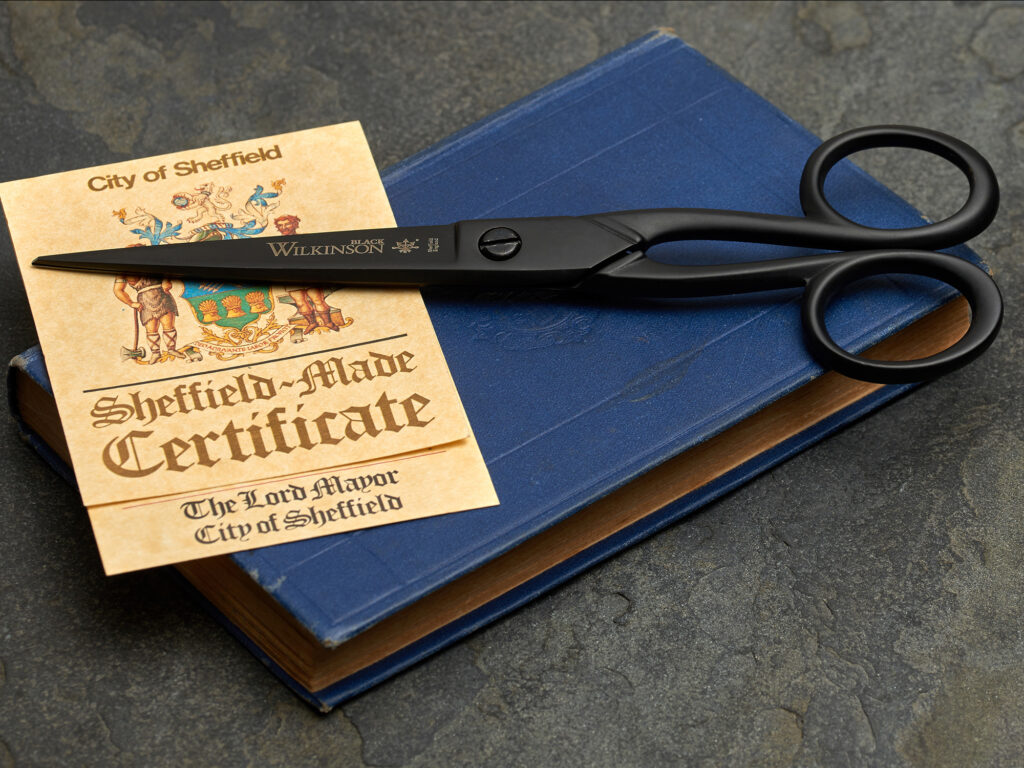 Still unsure?
Still haven't quite found what you're looking for? Not to worry! We have a whole array of gift ideas for crafters across our Whiteley's catalogue, including a Leather Shears, Embroidery Scissors and Sewing Scissors to name just a few.
Click this link to be taken to our top gifts for the crafter picks.
See something you like but it's out of stock? Please email [email protected] and we will ensure you are the first to know when they are made available again.