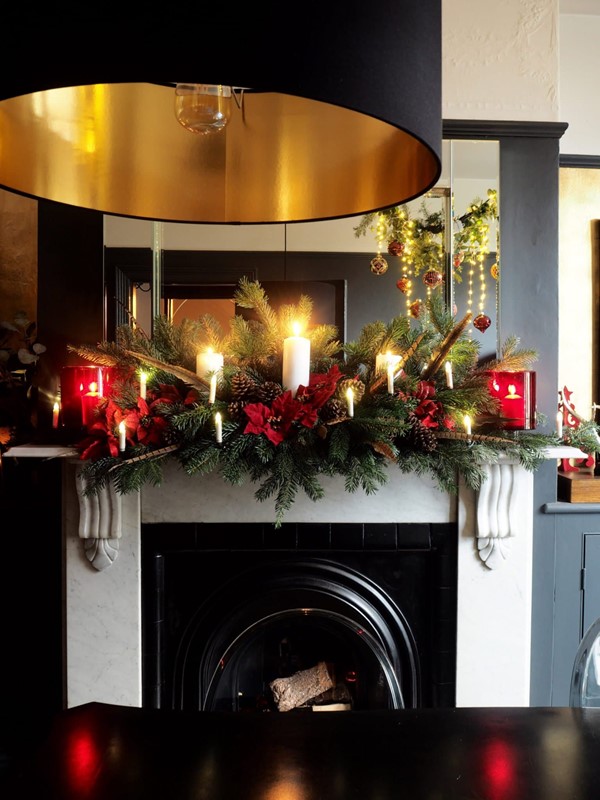 A Christmas Garland with Raspberry Flavoured Windows
A Christmas Garland with
Raspberry Flavoured Windows
Christmas is definitely the time to get crafty. The nights have drawn in, the candles are lit and a roaring fire in the grate warms the cockles. So what can be more festive than a Fireplace Garland.  Now I love making things for my home, but even more than that I love creating affordable projects. And this is just one of those. I love a fireplace garland but unless you have a bountiful garden they can be very expensive to create. So I'm going to share with you how I create my affordable DIY Christmas fireplace garland!
So what do we need to create a DIY Christmas fireplace garland? Well for starters you need some oasis blocks and trays for them to sit in. You only need to buy the trays once thankfully and can then store the trays after use ready for the next time they're needed. I use 3 trays that hold 2 oasis blocks each and 6 oasis blocks to fill my mantle.
Next up we need greenery. Now I love Eucalyptus and all things Christmasey in the florists at this time of year as much as the next person. But boy does it cost an absolute fortune. So this is my secret to getting enough foliage the budget friendly way to decorate my whole house. My secret is a Christmas Tree, a real one. I buy the cheapest fir tree I can find.
The last things you need are some battery operated lights which I'm sure like me you already have lurking in a drawer. Some Pine cones and some faux flowers or sprigs of holly or baubles. In fact whatever you would like to use to add decoration. You can reuse the pieces year in year out too. Lastly you need some garden shears too and some gardening wire. And now you are ready to create your masterpiece.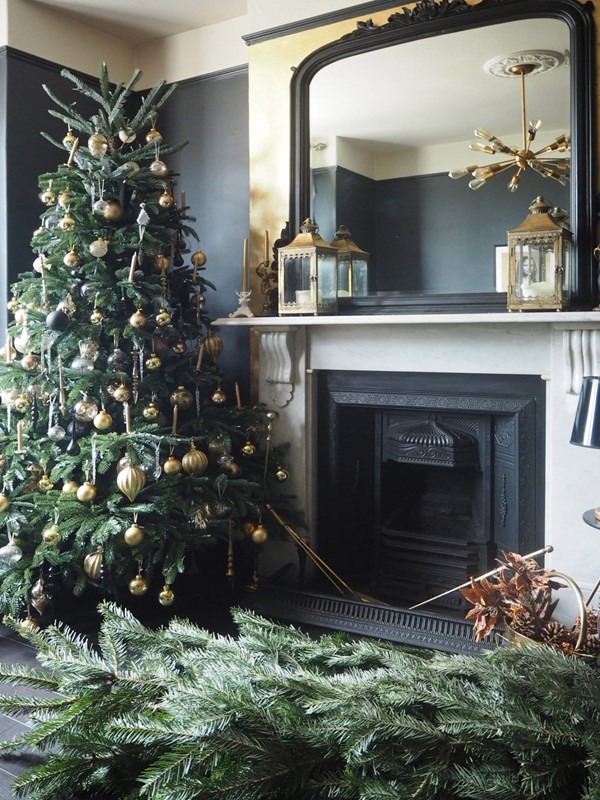 Before we go any further though fill your kitchen sink with water. Then unwrap the oasis and pop it in to soak for a good hour. And whilst the oasis is taking a nice relaxing bath it's time to get to grips with your tree. Oh, and believe me, this is going to get messy. Using your garden shears cut off every branch!  Your oasis should now be nice and moist and so it's now time to create your piece de resistance. Place the oasis in your trays and move them to your fireplace. My trays fit three blocks which is just the perfect size for fireplaces.
Now it's just a case of adding the branches. Start by outlining the shape you would like. I like height in the middle gradually descending to each end. So I start with the centre back and add an upright branch of my chosen height. Then I add the end bits. All you have to do next is keep adding pieces here and there in line with that shape. And when it comes to needing smaller pieces for the front and infill  just cut the ends of the branches off.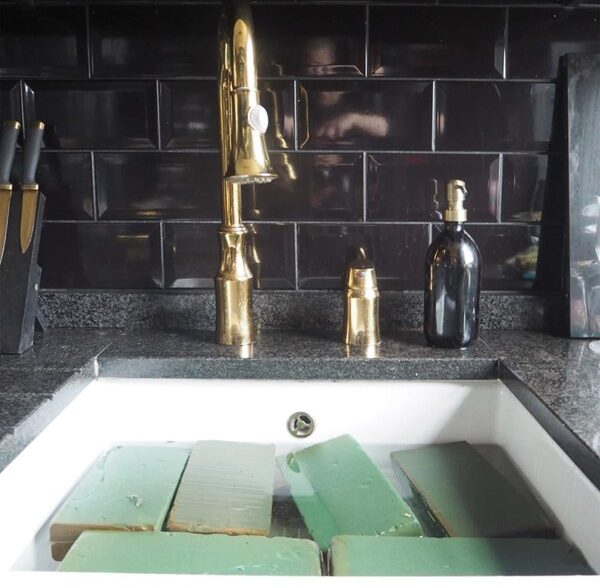 Once you can no longer see any oasis it's time to add your lights. Don't forget to check they work first. And it's also a good idea to check that they match your tree if it's in the same room.  Now wind the lights carefully evenly through the garland from one side to another. And then tuck the battery box behind the foliage in an easy to reach place. It's a good idea to have the lights turned on as you place them too so that they're distributed evenly.
And now the fun bit. Add your decorations. There's no right or wrong here. Do what makes you happy. Keep it pared back for a more minimal look. Or throw all the decs at it if you are more of a maximalist at heart. Keep it all the same colours or go wild and have every neon colour you can think of. It's really up to you. You can add candles too if you'd like too but do make sure to only light them when you are in the same room.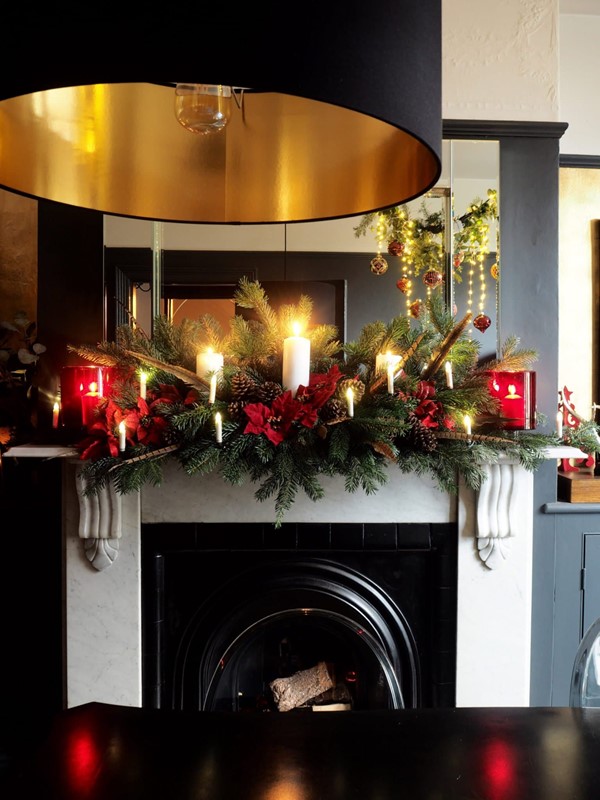 So there you have it, my DIY Christmas fireplace garland. Not only is it beautiful to look at, it stays fresh for a couple of weeks too if you remember to top up your oasis with water daily. And if like me you don't have a real tree for the festive period it really does make the whole house smell of Christmas.